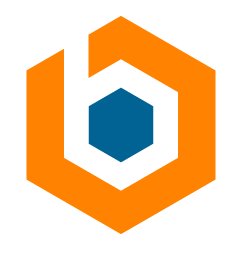 O&PM Engineer
POSITION CONCEPT: 
This position is for an Engineer I, Engineer II, or Engineer III / Senior Engineer level. This position is responsible for assigned projects in the Outage & Project Management (O&PM) Department and for carrying out assignments requiring knowledge and experience in power plants and the planning, design, and execution of capital projects and operations and maintenance (O&M) tasks. This responsibility includes, but is not limited to, serving as a discipline engineer on assigned projects, acting in a project engineer role coordinating the eff orts of the other discipline engineers on the project team, and generally acting as a resource to the members of the Energy Supply staff regarding technical feasibility and engineering studies as they relate to the Energy Supply area. Responsibilities will also include assisting in the development and maintenance of standards and processes related to design of engineered systems within the engineer's discipline. This work is in support of improving or maintaining safety, generation unit capacity, availability, and reliability, meeting new environmental regulations or to expand our generating facilities. Use of new technologies and utilizing new engineering techniques and tools is an ongoing responsibility.
DUTIES AND RESPONSIBILITIES:
• Discipline and/or Project Engineer (lead engineer for the project) on assigned projects and provide technical support to the O&PM Management Team and Project Manager as required. This project engineering role encompasses all project aspects from leading pre-project studies, project initiation, preliminary engineering design, detailed engineering design, installation, check-out, start-up, commissioning, as-built drawings, and project close-out. 
• Monitor ongoing work activities to confirm manufacturer/fabricator compliance to project plans, specifications, and monitor/enforces compliance to all regulatory requirements. 
• Coordinate work with O&PM Construction, plant outage coordinators, station engineering staff, Environmental Services department, station planners, and on-site and off-site contractors to maintain cost and schedule milestones. Provide input into schedule activity durations, commit to schedule performance, and provide regular updates to schedulers. 
• Review engineering documents, including, but not limited to design drawings and reports, prepared by outside consultants to ensure suitability, adherence to specifications, and quality (freedom from errors and omissions). 
• Assist O&PM Construction personnel in developing Scope of Works, project schedules, and cost estimates. This will typically involve providing engineering design packages with drawings, specifications, etc. that are included by reference in the Scope of Work. 
• When assigned as Project Engineer, schedule and facilitate project team meetings/conference calls to maintain project schedules and costs, and efficiently address/resolve project issues and concerns. Work closely with the Project Manager to avoid overlapping responsibilities and adherence to norms of communication in the Energy Supply business unit. 
• Support planning of future power plant outages, estimations, maintenance of pressurized piping systems, utility boiler component replacement, and utility boiler outages. 
• Assist plants in identifying and solving O&M problems. 
EDUCATION:
Required: Bachelor of Science degree in Mechanical/Chemical Engineering from an ABET-accredited institution or equivalent
LICENSES/CERTIFICATIONS:
Required: Fundamentals of Engineering (FE) certificate. Engineer II and III
Preferred: Fundamentals of Engineering (FE) certificate. Engineer I
Preferred: Registration as a Professional Engineer (PE) in the State of Florida.
EXPERIENCE:
Required: Minimum of 18 months or 12 months with a FE. Engineer I
Required: Minimum of four (4) years of design engineering or project engineering experience. Engineer II
Required: Minimum of eight (8) years of design engineering or project engineering experience. Engineer III
KNOWLEDGE/SKILLS/ABILITIES:
Required: The position requires a working knowledge of engineering design for industrial processes and structures. Knowledge of basic power plant processes and chemical reactions is required. A strong attention to detail, good planning skills, good written/verbal communication skills, the ability to work in a team environment and a heightened awareness for safety is required. Must be able to pass a pulmonary function and negative pressure respirator fit test. Must be able to wear a fall- protection harness for periodic inspections. Must be able to use personal protective equipment (PPE) on-the-job. Ability to inspect utility boilers, ductwork, fans, pulverizers and other power plant equipment. This includes climbing stairs, ladders, and scaffolds, and entering confined spaces. Must possess leadership qualities and have team working skills.
Preferred: Knowledge of the thermal cycle of the power generation facility and how the applications of the steam generating equipment fit into and impact the cycle. Knowledge of coal-fired power boilers, ASME, AWS and NBIC Codes. Knowledge of structural steel design and concrete design, especially concrete foundations, pedestals, and slabs.
WORK CONDITIONS:
This position requires working in an industrial environment (including heights and confined space), working in a Power Generation facility up to 25% of the workday, working some overtime (weekends and holidays), some travel locally, nationally and limited internationally.
Brooksource provides equal employment opportunities (EEO) to all employees and applicants for employment without regard to race, color, religion, national origin, age, sex, citizenship, disability, genetic information, gender, sexual orientation, gender identity, marital status, amnesty or status as a covered veteran in accordance with applicable federal, state, and local laws.
JO-2308-138627