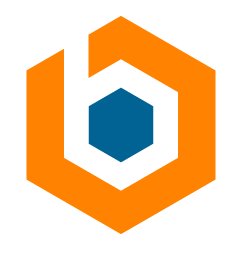 Job Description – Oracle & Java Developer SSE – Specialty IT Dental.
POSITION SUMMARY
Work as a senior developer for the Dental development team. Follow the team's methodology during Development Life Cycle and established delivery models, processes and procedures. Flexible to work on development as well as support.
REQUIRED EXPERIENCE AND ABILITIES
1.      Bachelor's degree in computer science or related degree.
2.      A minimum of 5 years of full stack JAVA development experience.
3.      Technical skills on Angular 13, spring boot
4.      Working knowledge and experience on Oracle (PL/SQL and SQL) is desirable
5.      Strong working knowledge of medium/large scale enterprise applications.
6.      Possess strong analytical, organizational and documentation skills
7.      Attention to detail
8.      Strong verbal and written communication skills.
9.      Ability to establish and maintain effective working relationships with co-workers, managers and internal and/or external customers.
10.  Effective coordination with cross domain teams.
11.  Experience working with the business owners to understand the broader vision and business roadmap.
12.  Willing to work from Hyderabad location.
13.  Willing to join within 30 days.
14.  Flexible in accommodating working hours depends on business requirements.
REQUIRED TECHNICAL SKILL SET
Must have:        Java 1.8, SQL, Angular 13 Oracle PL/SQL, Spring Boot, Spring MVC, Hibernate, Rest Web Services, WebLogic, Angular 6, GIT, Bit Bucket, Windows PowerShell, Unix Shell Scripting.
Nice to have:    JUnit, C# DotNet, Docker, Groovy, Drools, JavaSpaces, GWT, Javascript, Control-M.
Responsibilities
1.      Analyses and evaluates detailed business and technical requirements.
2.      Codes and maintains complex components of information systems.
3.      Develop and perform unit testing (Unit test development preferred)
4.      Provides technical guidance for Oracle and Java developers.
5.      Builds a strong understanding of the business process.
6.      Acquires expertise in the DDS application suite.
7.      Fixes defects identified during testing and re-executes unit tests to validate results.
8.      Performs integration with external and internal systems
9.      Analyses and resolves problems identified in production.
10.  Participates in code reviews as required.
Brooksource provides equal employment opportunities (EEO) to all employees and applicants for employment without regard to race, color, religion, national origin, age, sex, citizenship, disability, genetic information, gender, sexual orientation, gender identity, marital status, amnesty or status as a covered veteran in accordance with applicable federal, state, and local laws.
JO-2108-114052