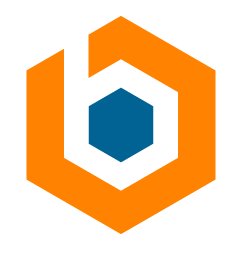 Project Manager III
12mo Contract
Hybrid (4 days onsite)
Cincinnati, OH 45202
Business Objective:
Coordinates and completes day-to-day Enterprise-level projects within Western & Southern Financial Group (WSFG) using a combination of disciplines (process, change, business and technical).  Manages a variety of large-scale, Enterprise-wide initiatives simultaneously while serving as the single point of contact for those initiatives. Leads/Coordinates all aspects of projects including planning/scheduling, scope management, communication management, issue/risk management, resource management, procurement/vendor management, project integration, financial management, change management and quality management through all portions of the project and development lifecycles such as ideation/conceptualization, rationalization/prioritization, requirements, design, build/configuration, testing, documentation, training, deployment, stabilization and closure. Sets deadlines, assigns responsibilities/tasks, and monitors and summarizes progress of their assigned projects. Ensures that project results meet requirements regarding quality, reliability, schedule and cost. Utilizes expertise and leadership skills to direct staff and to resolve issues to ensure project goals and requirements are met; relies on extensive experience and judgment to plan and accomplish goals. Must be familiar with the system scope and project objectives, as well as the role and function of each team member, in order to effectively coordinate the activities of the team.
Responsibilities:
Submits Project Change Control Requests when revisions to scope, schedule and/or budget are required. Makes recommendations to Program Managers on program-related change requests.

Prepares Project Status Reports and provides regular status updates to Program Managers, clients, and stakeholders. Acts as a liaison between the business customer and Project team(s) by building cooperative, constructive, effective relationships.

Conducts project meetings; tracks and analyzes projects. Performs administrative duties commensurate with the requirements of the organization including data gathering, metrics and reports, and manages the supporting project budget. Executes the successful delivery of assigned projects following established PMO and quality standards/guidelines, and provides a single point of contact for those projects. Reviews and ensures that all assigned projects are delivered within the defined scope, quality, time and cost requirements.

Develops, models and coaches/trains/mentors the Project Management Methodology.

Facilitates quality systems, continuous process improvement, and project-related change management in accordance with the needs of the organization.

Assists as appropriate in the development of all Program/Project requirements (functional and non-functional) for customers; ensures the implementation of strategies and initiatives to effectively meet or exceed business requirements and customer expectations.

Coordinates resource feedback discussions with, and provides resource feedback to, Program Leads and Program Managers.

Manages Project-level assumptions, risks and issues to ensure clarity around the challenge, the impact and the action plan, providing direction/guidance as needed.

Manages the largest-sized/scoped projects from concept through closure ensuring major project activities, milestones and deliverables are planned and tracked and progress is accurately reported using the standard Project instrumentation (project plan, status, assumption, risk and issue log, change control log, budget/estimates, resource plans, funding requests, etc.). Manages Project Plan to ensure that deliverables are on track by providing guidance to team members around assignments, tasks, priorities and timeframes.

Drives plan refresh activities based on direction from Program Manager and input from Program and Project

Leads, and updates Project Plan in alignment with the overall Program Plan.
Internal Requirements:
Demonstrated use of strong listening and communication techniques and presentation software.

Demonstrated excellent verbal and written communication and presentation skills with experience conveying information to internal and external customers in a clear, focused and concise manner.

Demonstrated experience setting goals and successfully implementing and achieving goals. Cite examples managing multiple project assignments simultaneously.

Proven work experience influencing and directing others to initiate a recommended course of action to solve a problem or increase efficiency. Exudes a strong sense of teamwork by working together effectively, respectfully and efficiently with all team members in a work environment.

Proven ability to effectively interact and communicate with all levels of staff and management.

Demonstrated experience maintaining a calm and professional demeanor when handling demanding situations.

Poven examples from work experience on identifying problems, researching and quantifying the problems, and assisting in the problem solving and implementation of creative solutions.

Proven examples of motivation and experience working under limited supervision.

Demonstrated experience of going above and beyond the call of duty to assist team members.

Demonstrated experience creating and working in a team culture that is committed to collaborative cross-functional relationships and service excellence. Cite examples of project team work and experience. Cite examples of motivating co-workers in difficult situations.

Demonstrated ability to function on a project level, on application and technical projects, with little or no supervision. Cite examples.

Demonstrated experience and competence in leading project teams.

Demonstrated adaptability when required to adjust to multiple demands/deadlines, shifting priorities, ambiguity and rapid change given little or no supervision/direction. Cite examples.

Proven experience managing multiple, complex projects to achieve strategic and organizational results. Cite examples.

Minimum 40 hours of PM-related professional development in the past 4 years.

Proven experience as a subject matter expert in the discipline of project management.

Proven experience coordinating multiple projects/assignments simultaneously and completing assigned tasks accurately and on a timely basis. Must demonstrate strong attention to detail with excellent organizational skills. Must cite examples of organization and time management methods used to manage or prioritize workload demands. Must demonstrate project management experience in planning, executing and maintaining a project from start to finish. Cite examples of successful organizing and effectively completing project assignments.

Minimum of 10 years of professional business and/or IT experience.

Demonstrated ability to document procedures and activities in a manner that is understandable to others and prepared using a prescribed format, demonstrating use of the English language to include exemplary knowledge, in verbal and written format, of the elements of grammar, punctuation, diction and spelling proficiency. 

High school diploma/GED.

Bachelor's degree in Business, Finance or IT is preferred; or commensurate experience.

Proven skills in documentation, spreadsheet and database applications.

Proficient in Microsoft Office (Excel, Access, Word, Visio, PowerPoint).

MS SharePoint and Access experience preferred.

PMI Project Management Professional (PMP)® or PMI PMI Agile Certified Practitioner (PMI-ACP)® designation preferred.

An insurance-related certification (e.g., FLMI, CLU or related industry designation) is not required, but helpful.

Extended hours required during peak workloads or special projects.
Brooksource provides equal employment opportunities (EEO) to all employees and applicants for employment without regard to race, color, religion, national origin, age, sex, citizenship, disability, genetic information, gender, sexual orientation, gender identity, marital status, amnesty or status as a covered veteran in accordance with applicable federal, state, and local laws.
Brooksource provides equal employment opportunities (EEO) to all employees and applicants for employment without regard to race, color, religion, national origin, age, sex, citizenship, disability, genetic information, gender, sexual orientation, gender identity, marital status, amnesty or status as a covered veteran in accordance with applicable federal, state, and local laws.
JO-2302-133006