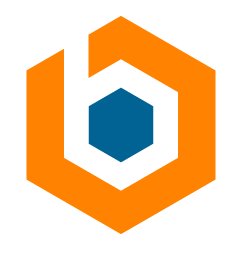 PowerBI Developer
Charlotte, NC
We are looking for qualified candidates to join our Fortune 500 utilities client located in Charlotte, NC. This position is for a Lead-level developer Working on the Nuclear Analytics Durable Team as an experienced Business Intelligence developer/designer. The position will report to the Nuclear Analytics & Reporting Manager and will receive primary task direction from the Scrum Master of various projects. The person serving in this role will participate in the team standups, planning and reviews. The work requires translation of business needs into technical deliverables throughout the Agile lifecycle.
As part of the Nuclear IT organization this position will be an integral part of a fast-paced, entrepreneurial, energetic, and high performing team environment at the heart of Nuclear's digital transformation. You'll will be on the forefront of the expansion of Nuclear's analytics capabilities. These technology initiatives are critical to enabling our client's business partners to realize efficiencies and cost saving across the entire Nuclear Fleet.
In this position you will translate on-prim Dataglance and MRS reports into PowerBI for AWS cloud as part of the overall technology strategy and are in alignment with the business to meet their goals and objectives. You will be challenged with working with product owners and product teams across multiple IT areas to engage in envisioning and building innovative products and experiences that will push the boundaries of what is currently possible within Nuclear and may have little to no current precedent.
The ideal candidate would have a strong background in the development and design of complex systems in one or more of the following areas: operational data store integrations, data warehousing implementations, and business intelligence and advanced analytical solutions. This position is expected to deliver solutions that adhere to enterprise and/or governance standards and meet, if not exceed, the information needs of all stakeholders in terms of information availability, security, and quality.
Applicants should be self-motivated individuals with excellent communication skills who possess the desired qualifications in this requisition and who work well in a collaborative environment.
Responsibilities
Leads troubleshooting for the most complex issues and leads others to implement fixes to systems and applications that require significant freedom of action and sound judgment.

Demonstrates the ability to visualize long-term results and asset impacts on a system-wide basis.

Create and maintain a variety of reports, dashboards, and other applications that span the breadth of the Nuclear business portfolio and subject matter.

Familiarize and perform in depth analysis of business processes and data to ensure alignment with business partner needs and requirements.

Partners with other developers, lead, architects, IT management, and clients to identify and recommend solutions and delivery of applications.

Develops and maintains awareness of emerging technological trends, best practices and the required technical and business knowledge needed to perform assigned duties.

Anticipates internal and external influences that may impact system designs and raises concerns in a timely manner and participates in the development of action plans to address.

Collaborates with the Infrastructure & Operations, Nuclear IMA, Data Architecture, and Analytics teams to ensure solutions meet standards for ETL and application design for the development of all solutions.

Familiarize and practice established best practices for data management and data governance standards for both traditional relational database management models as well as non-traditional data architectures.

Participates in appropriate peer groups to understand and implement given direction, understand product roadmaps, and ensure product delivery alignment where possible.

Migrate applications to newer servers as part of sustainability initiatives.

Modify applications for business requirements, changed system interfaces, code advancements, security improvements, performance improvements and compiler upgrades.

Perform production troubleshooting, problem resolution, business analysis, client consulting, testing, planning, scheduling, and coordinating the implementations.

Full life-cycle activities for interfaces between systems including requirements, design, coding, implementation, troubleshooting, and monitoring.

Create documentation for requirements, analysis, design, test plans, implementation plans, support documentation as required.

Provides expertise in SQL query writing and use of DBMS technology.

Leads by example while displaying confidence and a proper level of assertiveness when needed as well as demonstrating maturity in approach and ability to effectively handle stress and frustration.

Coaches and mentors other team members on best practices, standards, and internal team policies.

Maintains a high level of knowledge of trends and advancements of BI technologies and capabilities, shares that knowledge with the team, and advises and participates in planning with management and architecture.
Basic/Required Qualifications
Bachelor's degree in Computer Science, or other closely related discipline

In addition to required degree, 10 years related work experience

In lieu of Bachelor's degree(s) AND 8 year(s) related work experience listed above, High School/GED AND 12 year(s) related work experience
Desired Qualifications
Experience with Nuclear related applications and/or systems

Eight (8) or more years of experience implementing solutions in the utilities industry.

Eight (8) or more years designing, building, and maintaining enterprise-scale databases

Eight (8) or more years of experience in data warehouse architecture

Eight (8) or more years SQL experience

Excellent customer service, requirements gathering, and data analysis skills

Excellent analytical abilities and documentation skills

Advanced Business Intelligence (BI) development, data modeling, and database design experience

Advanced expertise in SQL, SSIS, SSRS, and SSAS (multi-dimensional and tabular)

Advanced expertise building ETLs to convert transactional data into dimensions and fact tables

Experience managing end-to-end delivery of data warehousing solutions

Excellent analytical, consulting, change management and communication skills across large audiences and management.

Ability to work and communicate effectively with others at all levels of the organization.

Experience as a data architect or data analyst.

Experience working in an Agile development environment.

Some experience with IT DevOps principles and tools

Strong knowledge and experience with relational and dimensional modeling

Cloud architecture experience with public cloud providers is considered a plus.

Experience or strong familiarity with Kafka streams and their applications is considered a plus.

Experience or general familiarity and understanding of the Elastic Search suite of products is considered a plus.
Brooksource provides equal employment opportunities (EEO) to all employees and applicants for employment without regard to race, color, religion, national origin, age, sex, citizenship, disability, genetic information, gender, sexual orientation, gender identity, marital status, amnesty or status as a covered veteran in accordance with applicable federal, state, and local laws.
JO-2305-135767