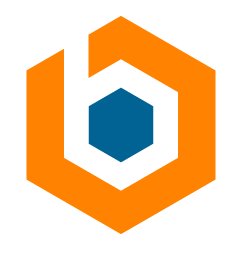 PowerBI Developer
6mo CTH or C2C
St. Louis or Remote
PowerBI Developer
Our fortune 500 client is looking for a PowerBI Developer to join their Procurement Capabilities Team within their Business Transformation Value Creation Organization. Leveraging your expertise in PowerBI, you will Design, develop, and maintain interactive and visually appealing dashboards, reports, and data visualizations while ensuring data accuracy, consistency, and usability. 
Key Responsibilities:
PowerBI Development: Design, develop, and maintain interactive and visually appealing dashboards, reports, and data visualizations using PowerBI, ensuring data accuracy, consistency, and usability.

Data Analysis: Gather, cleanse, and analyze data from multiple sources, including internal databases, third-party platforms, and external APIs, to identify trends, patterns, and correlations relevant to the business.

Data Visualization: Translate complex data sets into meaningful visual representations, using charts, graphs, maps, and other visualizations to effectively communicate insights and key performance indicators (KPIs) to stakeholders.

Reporting and Presentations: Create comprehensive reports and presentations that highlight key findings, trends, and actionable recommendations, tailored to different business audiences, including executives, managers, and operational teams.

Data Integration: Work closely with IT teams to ensure seamless integration of data sources into PowerBI, troubleshooting any data-related issues, and implementing appropriate data transformations, calculations, and aggregations.

Data Governance and Quality Assurance: Ensure data integrity, accuracy, and consistency by establishing and following data governance best practices, conducting quality assurance checks, and proactively identifying and addressing data anomalies or inconsistencies.

Collaboration and Stakeholder Management: Collaborate with cross-functional teams, including business stakeholders, to understand their data and reporting needs, gather requirements, and deliver timely and relevant insights to support their decision-making processes.

Continuous Improvement: Stay up-to-date with the latest trends and advancements in PowerBI and data analytics techniques, and proactively identify opportunities to enhance data analysis processes, tools, and methodologies.
Qualifications and Requirements:
Bachelor's degree in a relevant field, such as Data Science, Computer Science, Statistics, or a related discipline.

Proven experience as a Data Analyst or similar role, with a focus on data analysis, visualization, and reporting.

Proficiency in PowerBI, including dashboard development, data modeling, DAX, and Power Query.

Strong analytical and problem-solving skills, with the ability to collect, organize, analyze, and interpret large datasets.

Solid understanding of data visualization best practices and the ability to effectively communicate complex data insights to non-technical stakeholders.

Experience working with SQL, Excel, and other data analysis tools.

Knowledge of data governance principles and experience ensuring data quality and accuracy.

Excellent communication and presentation skills, with the ability to collaborate with cross-functional teams and effectively convey insights to different audiences.

Strong attention to detail, time management, and organizational skills.

Ability to work independently and as part of a team in a fast-paced and dynamic environment.
Brooksource provides equal employment opportunities (EEO) to all employees and applicants for employment without regard to race, color, religion, national origin, age, sex, citizenship, disability, genetic information, gender, sexual orientation, gender identity, marital status, amnesty or status as a covered veteran in accordance with applicable federal, state, and local laws.
JO-2305-136029