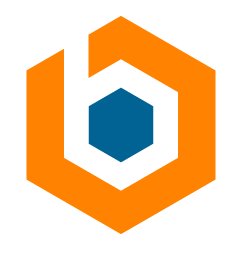 Description:
Max Bill Rate $112
What is the specific title of the position? Product Manager, Cognitive Solutions.
Where is the work to be performed? (Please list preferred UHG facility, if other please specify i.e. remote work, rural, etc.)
• Preferred would be Twin Cities, but can be remote for the right person, but must be US based.
Can you please provide a summary of the project/initiative which describes what's being done?
• Optum has many opportunities to leverage AI/ML (Artificial Intelligence/Machine Learning) in supporting health care related tools and processes that ultimately drive efficiencies and lower costs in the system.
• The purpose of this role is to help prioritize the opportunities and then document and manage the roadmap to deliver the prioritized opportunities.
• For the prioritized opportunities, this role:
o Documents the business case
o Documents the new product features and requirements to meet the "Operations or Business" needs
o Leads the new product development process and engineering team to deliver and implement the prioritized "smart" tools
o Monitors and reports on the metrics and business value being delivered of the deployed "smart" tools against the business case
• The successful candidate has the ability to collaborate and partner with a broad range of individuals from IT engineers to medical professionals, while at the same time leading them to prioritize and support the implementation of solutions.
• The successful candidate will have demonstrated success in product management and building new products leveraging AI/ML technologies via an agile methodology.
• Experience using Aha is preferred as this role is expected to enter Features and Requirements in Aha and manage the Roadmap using the Aha system.
What does the ideal candidate background look like (ex: healthcare specific background, etc.)?
• Experience in product management.
• Experience in leveraging AI/ML technologies in the design and delivery of new product solutions.
What does the team make-up look like – how many members and what is the break-down of the team's skill sets (ex: 1 PM, 4 Developers, etc.)?
• Collaborates in identifying opportunities with medical professionals and AI/ML engineers.
• The standard Development Team consists of a Scrum Master, Product Owner and three – four engineers.
• The Product Manager, Cognitive Solutions reports into the Product Director of Common Capabilities.
Required Skills: Proven product management experience identifying product opportunities and bring those through implementation. Experience utilizing AI/ML/Cognitive in new product development. Experience creating Roadmaps and Requirements in Aha! and / or Rally.
Preferred Skills: Experience using Aha! for road mapping and requirements is a plus. Experience in the healthcare payer (health insurance) industry.
What are the work hours? (ex. 9am-5pm, day/night shifts, rotating shifts, etc)
• Standard working hours: ~ 8 – 5, M – F.
What does the interview process look like?
a. How many rounds? Two – Three rounds. (Three for the final candidates)
b. Video vs. phone? Prefer video.
c. How technical will the interviews be? Cognitive Engineers will participate in the interview process.
Brooksource provides equal employment opportunities (EEO) to all employees and applicants for employment without regard to race, color, religion, national origin, age, sex, citizenship, disability, genetic information, gender, sexual orientation, gender identity, marital status, amnesty or status as a covered veteran in accordance with applicable federal, state, and local laws.
JO-2105-110936