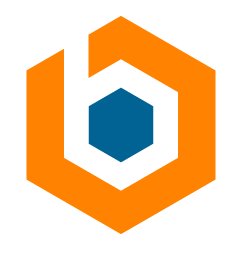 Product Manager – Custom Applications
Atlanta, GA 30328
6 Month Contract-to-Hire
We are currently looking for a Product Manager (Custom Applications) for an open position with our multi-brand restaurant client here in Atlanta, Georgia. They are an emerging leader in innovation in the restaurant industry and are putting a stronger focus in products and customer/consumer experience through Digital Transformation.
As a Product Manager, you will be responsible for managing internal and vendor teams tasked with building custom applications for POS, Customer Facing and Back Of House systems. They will be expected to manage the processes required to create, develop, test, and enhance our applications utilizing agile methodologies. In addition, you will need to build key business relationships with cross functional teams to establish pain points and business needs, matching them up to custom applications that can help. You will also be expected to utilize these relationships to assist with development and rollout of our solutions where necessary. Finally, throughout your day-to-day tasks you will be expected to be able to take a higher-level view of the solutions you are designing, ensuring these solutions are designed to be scalable and brand agnostic where possible.
Experience Qualifications
•        2+ years of experience in systems design, development, and implementation of applications, infrastructure or databases related to restaurant operations and associated technologies.
•        2+ years managing development resources utilizing agile methodologies, either directly or through a vendor
•        2+ years of proven ability to oversee collaborative programs with executives, business owners and vendors, on complex technology initiatives, which bear tangible results.
•        2+ years of experience with cloud platforms including, but not limited to, AWS and Azure
•        2+ years of POS and/or Back Of House integrations experience
Education
•        Required Minimum: 4 Year/Bachelor's Degree in Business Administration, Computer Science or related
Knowledge, Skills, and Abilities
•        Strong decision-making and negotiation skills
•        Excellent Team-orientation and positive attitude
•        Strong knowledge of user-centered design principles
•        Must have high to expert level skills with JIRA
•        Good knowledge of POS (knowledge of PAR Brink or NCR Aloha preferred) and Back of House systems
•        Experience with mobile app development (iOS and/or Android)
•        Working knowledge of cloud technologies, experience with Azure and serverless architecture
•        Ability to read complex solution logs, taking a logical approach to finding and diagnosing issues
•        Working knowledge of C#, VB Script and SQL
•        Working knowledge of other restaurant technology including, but not limited to, digital menu boards, kitchen displays and printers
•        Strong knowledge of data integration concepts, including APIs (Rest, SOAP, JSON and XML)
•        Working knowledge of and existing relationships with restaurant industry leading technology vendors
•        Strong knowledge of agile development methodologies
•        Strong analytical skills required, including a thorough understanding of how to interpret customer business needs and translate them into operational requirements
•        Must be able to network, build strong relationships and influence people
•        Must have the ability to clearly communicate to all levels of the organization, both written and verbally, adapting style to audience
•        Must be a strong presenter in front of large groups of people both in person and over video conference
•        Must have good problem-solving skills in a fast-paced environment
•        Ability to establish and maintain harmonious working relationships with others
•        Exceptional organization, communication skills, and keen attention to detail
•        Ability to meet deadlines and make sound decisions based on data and stakeholder feedback.
•        Ability to work cross functionally within an organization
•        Must have expert level skills with the Microsoft Office Suite, including but not limited to Excel, Outlook, PowerPoint & Word
•        Excellent management & analytical expertise, including ability to manage multiple complex projects across multiple development pods
•        Enthusiastic, positive attitude working with people and dealing with issues
Brooksource provides equal employment opportunities (EEO) to all employees and applicants for employment without regard to race, color, religion, national origin, age, sex, citizenship, disability, genetic information, gender, sexual orientation, gender identity, marital status, amnesty or status as a covered veteran in accordance with applicable federal, state, and local laws.
JO-2204-122398