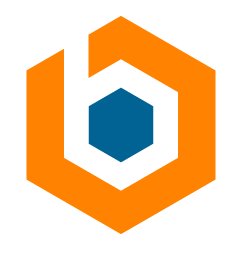 Business Systems Product Manager
POSITION SUMMARY
The Business Systems Product Manager plays a strategic role focusing on the big picture to maximize IT infrastructure by collaborating with sales and operations leaders within the organization. He/she defines the direction for future systems optimization initiatives and provides strategic advice to the service team. This role will partner with the IT Service Owner to deliver systems enhancement that are suitable to current and future business needs.
PRIMARY DUTIES AND RESPONSIBILITIES
Defines the product vision, strategy, and roadmap.
Gathers, manages, and prioritizes market/customer requirements.
Works closely with engineering, sales, marketing, and operations to ensure business case and customer satisfaction goals are met.
Re-prioritize work in the backlog as appropriate based on customer feedback, refined estimates, or new requirements while being thoughtful as not to disrupt the IT team and affect focus.
Manage the release plan and stakeholder expectations in terms of milestones and timelines.
Represents the product to senior leadership and broader business.
Work with stakeholders to define scope, provide budget estimates, identify skill-set requirements, and establish ROI for business initiatives.
Serve as the leader for Stakeholder report outs and project health status.
Serves as product owner as needed with business knowledge, technical skills, and competencies.
Ability to travel up to 25% of time.
REQUIRED EXPERIENCE
Demonstrated success in defining and launching products that meet and exceed business objectives
Demonstrated ability to attract, develop, and lead a team to drive the definition, planning, and implementation of core business systems
5 to 7 years' experience in leadership positions in Operations, Engineering, or Healthcare related role.
Experience with continuous improvement initiatives and change management activities
QUALIFICATIONS
Analytical Thinking – Effective at understanding a problem or situation, and situation and developing effective solutions.
Strategic Perspective – Needs to keep overall objectives and strategies in mind, and not be deflected by matters of detail.
Excellent communication skills with the ability to engage, influence, and inspire teams and stakeholders to drive collaboration and alignment
High degree of organization, individual initiative, and personal accountability
Ability to manage client needs and relations effectively.
*This job description in no way states or implies that these are the only duties to be performed by the employee in this position. It is not intended to give all details or a step-by-step account of the way each procedure or task is performed. The incumbent is expected to perform other duties necessary for the effective operation of the department.
Brooksource provides equal employment opportunities (EEO) to all employees and applicants for employment without regard to race, color, religion, national origin, age, sex, citizenship, disability, genetic information, gender, sexual orientation, gender identity, marital status, amnesty or status as a covered veteran in accordance with applicable federal, state, and local laws.
JO-2207-125317