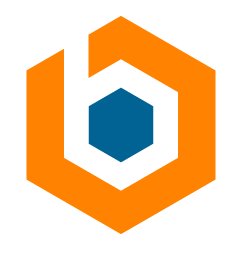 Product Owner
12-month contract (option to hire)
Columbus, Ohio (Remote)
Brooksource is looking to hire a Remote Product Owner to support a web-based product for our Columbus based marketing and loyalty services partner. This product owner will work in the Acquisition & Account Center Digital Capabilities Delivery team to support definition, development, commercialization, and management of new product capabilities. If this sounds like a role you're ready to take on please keep reading!
Responsibilities
·        Works closely with cross functional stakeholders to define a long-term Acquisition & Account Center capabilities roadmap, identify new features, and ensure that delivery of the capability is timely, of the highest quality and in line with cost targets
·        Consults with business partners to understand current and future business needs requiring multi-platform solutions
·        Integrates data analytics, capability metrics, user experience research, competitive and market analysis, and company goals to drive prioritization of capabilities initiatives
·        Translates the roadmap to a prioritized workable capability backlog by negotiating and defining the translation of business requirements into MVP and feature sets
·        Accountable to manage, refine, and order the backlog in collaboration with the Development Team to maximize the value of the capability delivered
·        Works with the Development Team and Scrum Master to choose and optimize the techniques used to refine and represent capability backlog Items
·        Accountable to ensure Backlog Items (stories and features) and their Acceptance Criteria are understood by the Development Team
·        Serves as the single voice of business direction for what the Development Team can select to work on
·        Participates in Sprint Planning events, establishing capability priority and vision, collaborating with the Development Team to define the Sprint Goal, and negotiating trade-offs where necessary
·        Participates in Scrum Team Sprint Retrospectives to focus on successes and opportunities for continuous improvement
·        Accepts Backlog Items as they are completed by the Development Team
·        With the Development Team and Scrum Master, holds each other accountable to the agreements everyone has made, including Working Agreements, Definition of Done, Definition of Ready, and objectives for the Sprint
·        Ensures other Capability Owners in and out of the Scrum teams understand dependencies & risks associated with features to facilitate Program-wide prioritization and sequencing
·        Works with the Capability Manager and other Agile Capability Owners to refine and assign business value to Features
·        Ensures the Backlog is visible, transparent, and clear to all
·        Participates in Sprint Review meetings, demonstrates the capability increment (with the Development Team), elicits feedback from stakeholders
·        Regularly engages with stakeholders to understand their needs, evaluates value received from delivered functionality, elicits feedback and support, and communicates plans for the capability
·        Facilitates interactions between stakeholders and the Development Team and with the Scrum Master and Development Team, identify, communicate, and escalate risks and issues
·        Serves as the expert on the market for the product, including product uses, key stakeholders, marketplace changes and pressures, and upcoming opportunities
·        Influences the UX design to ensure that a mobile first, omni-channel, and card member first experience is created and executed
·        Partners with legal, compliance, privacy, security and other internal teams to ensure compliance with all regulatory standards
·        Serves as the single point of contact between business sponsors/stakeholders and agile team during a project and in the demand cycles
Must Have Qualifications
·        Minimum 1-3 years of experience working in a Product Owner/Product Manager capacity
·        Demonstrable experience working in retail, financial services, payments, e/m-commerce, online and mobile platforms
·        Demonstrable experience with agile development techniques and continuous integration philosophies and practices
·        Demonstrable experience working with 3rd party vendors and oversight of 3rd party vendor integration products
·        High energy and passion for your craft
What's in it for you?
·        Opportunity to get your foot in the door of a Fortune 100 best company to work for (#94 on 2019 list)
·        Ability to work in cutting edge agile environment alongside some great scrum teams and product owners 
·        Great work life balance – full time remote role!
·        Be a part of massive re-architecture on main revenue generating platform
We are an equal opportunity employer and value diversity at our company. We do not discriminate on the basis of race, religion, color, national origin, gender, sexual orientation, age, marital status, veteran status, or disability status.
Brooksource provides equal employment opportunities (EEO) to all employees and applicants for employment without regard to race, color, religion, national origin, age, sex, citizenship, disability, genetic information, gender, sexual orientation, gender identity, marital status, amnesty or status as a covered veteran in accordance with applicable federal, state, and local laws.
JO-2012-107082