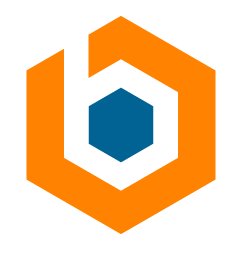 Title: Program Manager
Duration: Contract to hire
Location: Littleton, CO
Rate: Negotiable
OVERVIEW
Our client has their sights set on upending the wireless industry and unseating the entrenched incumbent carriers by transforming the future of connectivity! They're building America's first virtualized, standalone 5G broadband network from scratch — with the power to foster some of the fastest, most agile technologies ever conceived. Their teams operate at the intersection of invention and purpose. They're uniquely positioned to effect change across industries spanning autonomous vehicles, smart communities, health care and agriculture well into the future.
They are looking to bring on multiple Program Managers to facilitate and drive large cross-functional projects, while also serving the needs of multiple stakeholders within a complex multi-faceted organization. Join them as they embark on their greatest adventure of all.
QUALIFICATIONS
MUST-HAVE skills
Bachelor's degree plus two years of experience; or at least four years related experience and/or training; or equivalent combination of education and experience.
High energy to maintain a sense of urgency throughout the project and to set the tone for all teams involved.
Strong verbal and written communication skills; ability to manage large meetings.
Dynamic personality and can quickly establish trust and rapport at all levels of the organization.
Ability to operate in uncertainty and adapt quickly is paramount as the environment is fast-paced and constantly evolving.
Strong ability to document, vet requirements, and drive quality within a project or program that has numerous stakeholders.
Nice-to-have skills
Previous wireless and/or telecom experience
RESPONSIBILITIES/DAY TO DAY
Manage executive project expectations, including: owning escalation, communication, and C-level interaction on critical strategic projects for the company.
Manage the design, planning, development, and implementation of strategic corporate projects. The scope of which includes project reviews, executive communication and approval, requirements gathering, and eventual deployment and implementation of the product or project.
Manage coordination and project deliverables between internal DISH project organizations as well as 3rd party partners to deliver the project on time and on budget.
Work cross-functionally as a dynamic leader to effectively guide projects from concept to deployment and facilitate cross-functional meetings guiding large project teams.
Document all aspects of the project including; requirements, risks, issues, project schedule, and meeting agendas/notes.
TEAM INFORMATION
·      The wireless PMO is responsible for overseeing and tracking all initiatives tied to our Client's 5G business. This group is comprised of project and program managers and is growing rapidly.
WHAT'S IN IT FOR YOU…?
·      Opportunity to have a direct impact on our Client's 5G launch.
·      Recent AWS partnership allowing your work to bring new and innovative ideas to market.
·      Supportive leadership layer with limitless opportunity.
BENEFITS OF WORKING WITH BROOKSOURCE: 
·      Previous experience working with this client and placing both permanent employees and contractors.   
·      Direct communication with the hiring manager, which allows us to have a clear understanding of the timeline and move candidates through the interview process faster.   
·      Dedication to keep an open line of communication and provide full transparency.   
HOW TO APPLY: 
·      Email your resume to ______________ or apply to this job posting. 
Brooksource provides equal employment opportunities (EEO) to all employees and applicants for employment without regard to race, color, religion, national origin, age, sex, citizenship, disability, genetic information, gender, sexual orientation, gender identity, marital status, amnesty or status as a covered veteran in accordance with applicable federal, state, and local laws.
JO-2105-111183