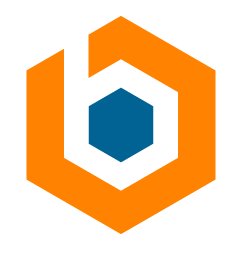 POSITION CONCEPT: 
Manage Engineering and Construction Projects in the Energy Supply organization. Lead project teams as the single point of accountability for all aspects of project execution. The project manager is also responsible for all phases of planning and executing projects to meet the goals of the company with respect to schedule, financial, and operating performance. The duties include conflict resolution between the company and the engineering, construction, equipment, and material providers.
Level: Project Manager I
DUTIES AND RESPONSIBILITIES:
·        Manage the planning, engineering, procurement, construction, and start-up of multiple capital projects. Manage project scope, cost, time, risk, quality, procurement, communications, and human resources in order to drive project execution and meet project objectives. Management responsibilities begin with project initiation and include planning, execution, monitoring and controlling, and project close-out. Be accountable for project performance measured by safety, schedule, financial, and operating goals. 
·        Manage development of project execution plans and ensure adherence to the project specific plans or to the standard project management procedures as appropriate. Lead decision making concerning the extent to which detailed project specific plans are required. Ensure plans are updated when needed to meet changing conditions or requirements. Ensure the project plans, estimates, and schedules are reasonable and achievable. 
·        Ensure project business cases are well developed and understood. This includes, as necessary, development of varying solutions or scope options for comparison, economic analysis, and development of non-economic project justification. Ensure the business case is well documented in project authorization documents (PSA, CIR, PCR). 
·        Effectively plan, organize, and coordinate the work of station personnel, multi-discipline engineers, construction supervisors, procurement personnel, project planners, project controls analysts or others assigned to a project team, in a manner that supports the project, company and department goals and objectives. 
·        Manage project communications. Identify project stakeholders and keep them well informed; effectively facilitate regular project team meetings; deliver engaging, informative, well-organized presentations; resolve and/or escalate issues in a timely fashion; and understand how to communicate difficult/sensitive information tactfully. Ensure accurate project status reporting. Provide updates on cost, schedule, status, and critical items which may materially affect project performance or department or company operations. Present project status to management and key stakeholders on a regular basis. 
EDUCATION:
Required: Valid High School Diploma or valid GED 
Preferred: Bachelor's Degree from a regionally accredited institution in Engineering, Construction,
Business, or a related field is preferred. MBA or graduate degree in Engineering Management desirable.
LICENSES/CERTIFICATIONS:
Preferred: Professional Engineering License, PMP certification
EXPERIENCE:
Required: A minimum of 7 years of experience in industrial, power production facilities and/or commercial construction with a focus on engineering, scheduling, budgeting, cost controls and contract negotiations.
In lieu of some experience, a Bachelor's degree and minimum 5 years related experience may be considered.
Preferred: Experience managing general construction and/or engineering contracts; Experience with facility improvements and maintenance/upgrades desirable
SUPERVISORY EXPERIENCE: 
Preferred: Minimum of two (2) years direct or indirect supervisory experience
KNOWLEDGE/SKILLS/ABILITIES:
Required: Ability to lead and motivate team members. Strong communication and teamwork skills. Solid understanding of power plant or industrial process operations
Preferred: Working knowledge of work management systems, project management, scheduling, and cost control systems
LEVEL: PROJECT MANAGER II
In addition to the Project Manager I: 
ADDITIONAL PRIMARY DUTIES AND RESPONSIBILITIES:
·        Manage increasingly complex projects involving plant capital improvements, maintenance projects, process changes and/or new process projects. 
·        Identify Project Management processes in need of improvement and work to develop and maintain Project Management standards, procedures, and tools. 
ADDITIONAL QUALIFICATIONS: 
EXPERIENCE: 
Required: A minimum of 10 years of experience with a minimum 5 years of continuous Project Management experience in industrial or power production facilities with a focus on engineering, scheduling, budgeting, cost controls and contract claims negotiations.
In lieu of some experience, a Bachelor's degree and minimum 7 years related experience and 3 years continuous PM experience may be considered. 
SUPERVISORY EXPERIENCE: 
Preferred: Minimum of five (3) years of direct or indirect supervisory experience 
ADDITIONAL KNOWLEDGE/SKILLS/ABILITIES:
Required: Proven ability to develop detailed project schedules and project cost control systems. Proven ability to analyze schedule and/or cost information and take corrective actions, as necessary. Knowledgeable on requirements to contract and manage outside Engineering/Consulting organizations for completion of multidiscipline projects. 
Preferred: Skilled at identifying the readiness of a project team and able to refocus/retrain or restaff as needed
WORK CONDITIONS:
(If applicable or necessary. Some of this may make sense to put it at the top of the posting if it might be a deal breaker.)
Includes occasional walk down of generating facilities and construction sites; Frequent driving between plant locations; Must have ability to obtain a passport and travel by air as needed.
COMPETENCIES:
·        Builds Strong, Collaborative Relationships 
·        Cultivates Innovation and Embraces Change
·        Speaks Up on Safety, Health, and the Environment
·        Takes Ownership & Acts with Integrity
·        Thinks Strategically & Exercises Sound Judgment
Brooksource provides equal employment opportunities (EEO) to all employees and applicants for employment without regard to race, color, religion, national origin, age, sex, citizenship, disability, genetic information, gender, sexual orientation, gender identity, marital status, amnesty or status as a covered veteran in accordance with applicable federal, state, and local laws.
JO-2309-139148