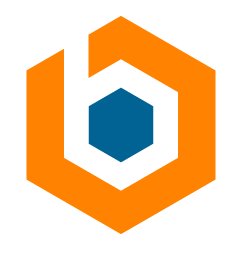 Job Summary 
This individual serves as a single point of accountability to provide project management support for multiple, moderately to highly complex, medium to large projects. The Project Manager must demonstrate a strong commitment to stakeholder relationships by proactively communicating and taking ownership of risks/issues and facilitating effective outcomes in a timely manner.
Duties (included but not limited to):
Organize project activities into manageable work efforts for team members and determine an effective approach to completing the work, as outlined in the project plan.
Author/facilitate project management documents such as project charters/scope statements, project plans, and present project updates to business owners
Manage and communicate a clear project scope and motivate team members
Manage business owner(s) and team member(s) relationships to accomplish project activities
Proactively identify and manage risks and issues
Monitor and report on project activities and report on status within published timeline
Proactively manage deliverables and change management activities
Coach team members to clarify task assignments, milestones, and deliverables
Prepare and/or ensure high quality, professional deliverables as required by each project plan
Facilitate the creation of toolkits to support field-based implementations when necessary
Author / Facilitate project implementations
Facilitates decision making among stakeholders
• Ensures project results meet requirements
Knowledge, Skills & Abilities
Project Management – applies Parallon project controls to identify and communicate project scope, goals, project plan, and project progress/performance
Leadership – need to possess the following skills: diplomacy, conflict management skills, motivating team members, dealing with ambiguity, negotiation skills, ability to think strategically / analytically to achieve project objectives, critical thinking / problem solving abilities, strong emotional intelligence
Organization – stays focused and proactively prioritizes initiatives; determines tasks and resources, and schedules with keen ability to multi-task
Defines project staffing requirements and manages multiple, multi-departmental resources for collaboration on all projects; identifies roles, responsibilities and required skills necessary for project activities
Collaboratively works with business partners to develop project metrics / benefits for overall project performance.
Communication – communicates clearly, proactively, and concisely with all key stakeholders and customers
Gaining Commitment – uses appropriate interpersonal styles and techniques to gain acceptance of ideas or plans; modifies own behavior to accommodate tasks, situations, and individuals involved
Customer Orientation – creates customer-focused practices and relationships, building trust and respect by identifying customer service issues and exceeding expectations; seeks to understand customer and assure customer satisfaction
Tactical Execution – makes preparations and leverages resources to effectively manage the project controls of complex processes
Decision-Making – applies decision-making tools and techniques to all projects supported
Strong attention to detail and ability to manage multiple tasks and priorities
PC / Technical Skills:
Key Competencies:
Meeting Leadership – Ensuring that a meeting serves its business objectives while using appropriate interpersonal styles and methods and considering the needs and potential contributions of others.
Planning and Organizing – Establishing courses of action for self and others to ensure that work is completed efficiently
Initiating Action – Taking prompt action to accomplish objectives; taking action to achieve goals beyond what is required; being proactive.
Facilitating Change – Encouraging others to seek opportunities for different and innovative approaches to addressing problems and opportunities; facilitating the implementation and acceptance of change within the workplace.
Managing Conflict – Dealing effectively with others in an antagonistic situation; using appropriate interpersonal styles and methods to reduce tension or conflict between two or more people.
EDUCATION
Bachelor's Degree preferred
EXPERIENCE
3-5 years of project management experience, preferably in the healthcare industry
Financial services, hospital operations, supply chain, or IT experience a plus
CERTIFICATE/LICENSE
PMP and / or LEAN certifications preferred, but not required
Brooksource provides equal employment opportunities (EEO) to all employees and applicants for employment without regard to race, color, religion, national origin, age, sex, citizenship, disability, genetic information, gender, sexual orientation, gender identity, marital status, amnesty or status as a covered veteran in accordance with applicable federal, state, and local laws.
JO-2104-110271