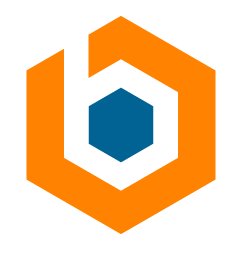 Scrum Master/Project Manager
This position requires individuals who are not only experienced as a Scrum Master, but also have experience in a more traditional Project Manager role.
Scrum Master Essential Duties:
• Guiding the team(s) and the organization on how to use Agile/Scrum practices and values
• Guiding the team(s) on how to get the most out of self-organization
• Guiding the team(s) on self-organizing to fully realize the potential of Agile/Scrum frameworks
• Assessing the Scrum Maturity of the team(s) and organization and coaching the team to higher levels of maturity, at a pace that is sustainable and comfortable for the team and organization
• Removing impediments or guiding the team(s) to remove impediments by finding the right personnel to remove the impediment.
• Building a trusting and safe environment where problems can be raised without fear of blame, retribution, or being judged, with an emphasis of healing and problem solving.
• Facilitating getting the work done without coercion, assigning, or dictating the work.
• Facilitating discussion, decision making, and conflict resolution
• Assisting with internal and external communication, improving transparency, and radiating information
• Supporting and educating the Product Owner, especially with respect to grooming and maintaining the product backlog.
• Providing all support to the team(s) using a servant leadership style whenever possible, and leading by example
Project Manager Essential Duties:
• Managing IT development projects and driving organizational readiness
• Responsible for multiple projects simultaneously.
• Heavily involved with setting up recurring status meetings with the business, fielding questions from the business, as well as handling issues that arise from the business
• Anticipating issues and acting proactively to address potential issues
• Gathering and updating project materials
• Speaking to details of the project to both the business and technical teams from beginning to end of all projects
• Managing cross-functional interdependencies
• Improving processes to optimize performance and value over time
• Providing risk management and issue/problem resolution as required
Required Skills/Experience:
• 3+ years of experience in a Scrum Master role for a software development team that was diligently applying Scrum principles, practices, and theory.
• Good skills and knowledge of servant leadership, facilitation, situational awareness, conflict resolution, continual improvement, empowerment, and increasing transparency
• 3+ years of experience in a Project Manager role
• Excellent communication skills both verbal and written
Preferred Skills/Experience:
• Undergraduate degree or equivalent experience
• Experience leading teams through an agile transformation
• Proficiency with MS Office (Including Word, Excel, Outlook, PowerPoint)
• Scrum Master Certification
• Project Management Professional (PMP) Certification
• Healthcare industry experience
Brooksource provides equal employment opportunities (EEO) to all employees and applicants for employment without regard to race, color, religion, national origin, age, sex, citizenship, disability, genetic information, gender, sexual orientation, gender identity, marital status, amnesty or status as a covered veteran in accordance with applicable federal, state, and local laws.
JO-2106-111750