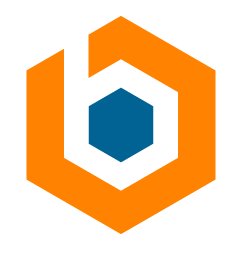 Software Engineer Architect (Conversational AI)
Summary:
As an Architect specializing in Artificial Intelligence, you'll be responsible for the design, performance, and maturity of custom-built Conversational AI platform. This will require a heavy understanding of data science and machine learning as well as a strong competency in the wide array of tools and technologies within the AI industry, keeping up to speed with its rapidly evolving trends. You will be guiding the AI delivery team in its feature development with a focus on the maturation of the AI platform and its overall security and stability. Strong organizational, leadership, collaboration and communication skills are required. You will be required to work across multiple channels and lines of business to effectively design and build a First-Class platform.
Job Requirements:
1.     Machine Learning
·        Support and facilitate the evolution and maturity of our NLP engine through Machine Learning research, engineering, and testing
·        Evaluate/optimize for scalability, flexibility, and computational cost of algorithms as they are added to the pipeline
·        Document and drive the collaborative design of data engineering workflow and infrastructure
·        Promote and contribute to model explain ability and interpretability
2.     Application
·        Document and promote agreed-upon patterns and standard methodologies for component design and implementation
·        Document and drive the design of scalable infrastructure in collaboration with the team, CXT leadership, enterprise partners, etc. Promote, teach, and contribute to meaningful testing
·        Support and facilitate standard methodologies for logging, monitoring, configuration, and other 12-factor principles
·        Support DevOps and release activities as needed
3.     Leadership:
·        Promote and facilitate engagement with the open-source and inner-source community, other technology teams, and relevant communities of practice (e.g., DS, Python).
·        Pair programming, mentorship, coaching, code reviews
·        Document and help to define technical roadmap/strategy
·        Promote continuous education, outline curricula
Qualifications:
7+ years of experience in the AI space or with a focus on software architecture.

BS Degree or equivalent work experience in a software engineering discipline

Leadership experience with teams building First Class applications.

Solid grasp of Machine Learning, Deep Learning and Advanced Analytics

Deep understanding of modern NLP strategies (ie transformer-based architectures, knowledge graph, vector search, etc)

Experience with ML and NLU frameworks in Python (ie. Numpy, PyTorch, Spacy, Huggingface etc)

Experience with data driven architecture (SageMaker, Elastic Inferencing etc)

Experience with Cloud Application architecture, deployments and server less computing methodologies using AWS and/or OpenShift

Excellent analytical, project management, problem solving and communication skills.

Significant experience on multiple SDLC methodologies (Agile, Scrum, Kanban, Waterfall)
Brooksource provides equal employment opportunities (EEO) to all employees and applicants for employment without regard to race, color, religion, national origin, age, sex, citizenship, disability, genetic information, gender, sexual orientation, gender identity, marital status, amnesty or status as a covered veteran in accordance with applicable federal, state, and local laws.
JO-2102-108458