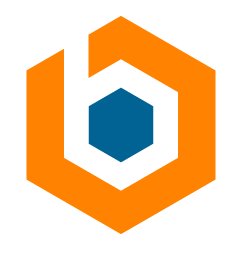 Tell us about your department:
The Services, Sales and Membership Experience (SSME) team is focused on solution selling tools that are coupled with the right mobile app placement to increase attach units, attach rate and attach revenue.
Some of the current experiences that the SSME team supports are:
• Product Warranties
• Providing Services in the app to include (In-home consultations, Total Tech Support and more)
• Customer product subscriptions and renewals
• Membership
Project Description:
This individual will assist the SSME team in implementing a new membership experience and new features to the current Warranty and Essential Add-ons areas in th Retail App.
Position Summary/Job Description:
The SSME team – Seattle Technology Development Center (STDC) is seeking a strong QA Analyst with 8+ years' experience in a QA role. You will be responsible for generating, maintaining, and executing quality test cases and test scripts focused on enhancing the performance and quality of various digital applications.
Responsibilities:
• Ensure the quality of all digital products by performing functional, design, copy, accessibility, cross-platform and regression testing
• Work with the Technical Manager, Project Manager and head of QA to verify all customer and business requirements and participate in sprint planning and feedback for all product releases
• Validate and troubleshoot reported bugs and clearly communicate problems and severity to appropriate development personnel
• Validate the full list of business rules and/or functional specifications documentation against the application being tested
• Document defects/issues in JIRA, including relevant brief descriptions of the issue with detailed steps to replicate
• Create test plans and manage and process bug reports per project
• Provide estimates for small or large projects including level of testing effort and hours required
• Interpret and convert feedback from non-technical staff and customer service groups into actionable items for the development team
• Attend project stand-ups and QA team check-ins to provide status updates on projects
• Advocate and implement sound beacon and application testing processes and best practices for the team
• Maintain working relationships with people in a wide variety of functional areas
• Along with the DevOps team, help in the addition and continuation of automated tools into the continuous building process system
• Stay abreast of new browsers and technologies
How much time will the resource spend pair programming?
Pair Programming will done using MS Teams and Slack. This individual would partner with the QA member already on the SSME squad to complete all task and learn responsibilities and duties.
Skills Overview:
What are the Top skills and number of years of experience required to perform this job?
• 5 years exp in testing mobile apps (Android, iOS)
• 7-10 years exp in integration testing
• Functional knowledge of Charles proxy / Fiddler experience (Need to know how to operate the tool)
• Previous cross platform tool experience (ReactNative, Xamarin, Flutter, etc.)
• Functional knowledge of xCode and Android Studio (Need to know how to operate the tool)
Essential Skills:
• Prior defect trending and triage experience
• Exposure to multi-platform and hardware device testing
• Familiarity with Agile methodologies
• 1+ years of QA automation (Detox, Appium, Selenium)
• Self-motivated, able to work independently and thrive in a fast-paced, high-stress and high-productivity environment
• Able to manage conflicting priorities effectively, including task prioritization and multitasking to manage daily workload
• Attention to detail, thoroughness, tenacity and strong organizational skills
• Knowledgeable about trends for new embedded hardware solutions, mobile devices and/or other digital applications
• Strong written and verbal communication skills with a proven ability to interact with technical, business, editorial and customer service groups
• Strong interest in Bluetooth and end-user applications, with an investigative drive to discover the underlying causes of technical problems
• Exposure to database-based applications, including some basic SQL queries, is a plus
• Familiarity with automated QA testing tools is a plus
Your Qualifications
• BA/BS degree in Computer Science or related discipline, and at least 5 years of experience.
• Strong aptitude for learning new technologies and testing techniques
• Able to adapt to changes in product development as well as flexibility to work outside of normal business hours to meet testing needs.
What are some preferred/nice to have skills the manager is looking for?
Essential Skills:
• Experience testing Bluetooth Low-Energy (BLE) beacons and location-based technologies (geo-fencing)
• Experience monitoring & manipulating network traffic using development tools
• Exposure to testing Mobile applications (iOS and Android)
• Able to estimate, plan and execute testing cycles
• API Validation Testing
Brooksource provides equal employment opportunities (EEO) to all employees and applicants for employment without regard to race, color, religion, national origin, age, sex, citizenship, disability, genetic information, gender, sexual orientation, gender identity, marital status, amnesty or status as a covered veteran in accordance with applicable federal, state, and local laws.
JO-2010-105350