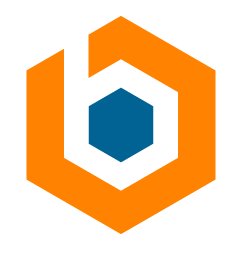 Tell us about your department:
The Ownership Squad (previously called Post Purchase) exists to support and empower customers throughout their post purchase experiences. Building positive relationships within the app and driving meaningful long-term engagements with customers.
We stay apprised of and understands customer facing and business issues, balancing them as we determine how the app can support the post-purchase experience.
• Order Information Module
• Purchase history
• Returns
• Refunds
• Cancellations
• Buy it again
• Customer reviews
• Delivery
• Order modification
Project Description:
The team is looking for a skilled QA Engineer for a role with our BuyApp "Ownership" Squad to assist with customer experience and new features.
Position Summary/Job Description:
This individual will support the Ownership team in creating features with the development team and enforcing high quality. As a member of the team this individual will be responsible for designing/executing tests and also be expected to provide actionable quality feedback to the squad.
• Ensure the quality of all digital products by performing functional, design, copy, accessibility, cross-platform and regression testing
• Work with the Technical Manager, Project Manager and head of QA to verify all customer and business requirements and participate in sprint planning and feedback for all product releases
• Validate and troubleshoot reported bugs and clearly communicate problems and severity to appropriate development personnel
• Validate the full list of business rules and/or functional specifications documentation against the application being tested
• Document defects/issues in JIRA, including relevant brief descriptions of the issue with detailed steps to replicate
• Create test plans and manage and process bug reports per project
• Provide estimates for small or large projects including level of testing effort and hours required
• Interpret and convert feedback from non-technical staff and customer service groups into actionable items for the development team
• Attend project stand-ups and QA team check-ins to provide status updates on projects
• Advocate and implement sound beacon and application testing processes and best practices for the team
• Maintain working relationships with people in a wide variety of functional areas
• Along with the DevOps team, help in the addition and continuation of automated tools into the continuous building process system
What are the skills and number of years of experience required to perform this job?
Strong QA skills and experience 5+ years
Leadership skills
Charles proxy / Fiddler / Postman experience
Ability to communicate with team implications of the issue and defend possible solutions
Charles Proxy, Xcode and Android Studio experience
(ReactNative, XCode, SourceTree, Bitbucket, Android Studio etc.)
Experience supporting internal APIs
Experience in testing mobile apps (Android, iOS)
Ability to deep dive into an issue to find the root cause
Collaboration between local and remote teams
Strong communication skills leading discussions and triage
What are some preferred/nice to have skills the manager is looking for?
• Organization on keeping track of status of issues and ability to manage responsibilities
• Strong aptitude for learning new technologies and testing techniques
• Able to adapt to changes in product development as well as flexibility to work outside of normal business hours to meet testing needs.
Brooksource provides equal employment opportunities (EEO) to all employees and applicants for employment without regard to race, color, religion, national origin, age, sex, citizenship, disability, genetic information, gender, sexual orientation, gender identity, marital status, amnesty or status as a covered veteran in accordance with applicable federal, state, and local laws.
JO-2012-106710