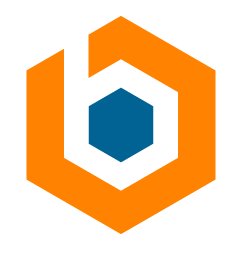 Release Train Engineer
Location: Eden Prairie, MN preferred, but considering for all US based campuses and telecommuters
We currently have an exciting career opportunity for a Release Train Engineer. As an industry leading health and technology organization, it is imperative that we fully leverage modern technology and practices to maximize success. You will work with the best and the brightest partnering with technology and business leaders and teams who are working to meet the dynamic needs of the national and local health care markets. 
In this role, you will be responsible for driving end to end agile product delivery, release and risk management. The ideal candidate will have mastered the ability to manage complex technology delivery in a matrixed organization, demonstrate the ability to optimize & continuously improve the delivery system across both agile and waterfall teams, exemplify strong consulting skills to adapt to changing needs, and leading / ensuring all aspects of delivery are done with quality. 
You will act as an IT delivery leader, closely partnering with workstream leads, product leadership and stakeholders to orchestrate delivery of a cross workstream release train. You will establish product level governance and cadence to drive an efficient and scalable release schedule, inform senior management of program-wide exposure to risk and effectively mitigate it, measure release cadence and effectiveness using common metrics across the entire program, create common standards and formats for release playbooks and work with production control to standardize project decision-making.
You will have strong healthcare business acumen, fluent in technology, have proven track record of success, and demonstrate exceptional listening & communication skills. Success means leading teams to realize business value while artfully balancing quality, scope, schedule, financial expectations. 

Primary Responsibilities:
•      Lead overall technology engagements/projects/programs to successful completion, on time, on budget in line with desired outcomes
•      Manage end-to-end accountability for cross application product or program delivery
•      Setup and execution of appropriate agile governance structures and processes for product delivery, work allocation, performance management and reporting
•      Establish program level cadence and drive program level ceremonies (e.g. Roadmap Planning, PI Planning, Product Management Council, Scrum of Scrums, Retrospectives)
•      Establish and manage Risk and Quality for product team. Mitigate risks and address roadblocks as needed
•      Facilitate cross-workstream delivery of variety of teams both agile and waterfall.
•      Forecast demand for development resources and identify opportunities for greater efficiency across the program.
•      Lead consensus and decision-making with business, IT and executive management
•      Communication and engagement at multiple levels with both internal and external stakeholders
•      Maintain metrics that provide visibility to stakeholders on program-level plans, progress and quality
Key Competencies:
Servant Leader:

Must be able to garner respect from team and stakeholders and be willing to get their hands dirty to get the job done

Assertive: 

Must be able to ensure Agile/Scrum concepts and principles are adhered to, must be able to be a voice of reason and authority, make the tough calls.

Attitude of empowerment: 

Must be able to lead a release train and multiple teams to self-organization

Attitude of transparency: 

Must desire to bring disclosure and transparency to both business and IT and build trust amongst partners

Collaborative: 

Ability to partner with others to achieve goals at various levels throughout the organization and lead others to do so by example

Communicative and social: 

Must be able to communicate well with all levels of the organization from Scrum team members to executives

Conflict resolution: 

Must be able to facilitate discussion at the release train level and facilitate alternatives or different approaches

Continual improvement: 

Must continually be growing ones craft learning new tools and techniques to manage oneself and a team

Enthusiastic: 

Must be impassioned and high-energy

Facilitative: 

Must be able to lead by example and demonstrate value-add principles to agile release trains

Flexible: 

Ability to shift to the role or tasks needed for each situational transformation. Ability to "get the job done" regardless of role definition

Quick learner: 

Must be able to quickly gain a high level understanding of the technical and business domains of the scrum teams

Situational Awareness

: Must be the first to notice differences and issues as they arise, put corrective actions in place and/or elevate them to management

System Thinker

: Must be able to analyze the entire software development environment and operating culture and bring practical solutions to improve and navigate both
Required Qualifications:
•      8+ years or more proven track record of leading cross application IT projects or programs successfully
•      3+ years Proven financial acumen with experience managing budgets in the $3M-5M range or more
•      2+ years of experience as a Scaled Agile Framework for Enterprise (SAFE) Release Train Engineer
•      Proven experience as a Risk Manager including risk assessment and control
•      Program Management skills and experience including the ability to effectively interact with all levels of internal and external organizations to ensure client satisfaction and drive client and IT accountability
•      Experience with Agile Management tools (e.g. Rally Agile Central)
•      Experience artfully applying multiple software development frameworks (e.g. waterfall, iterative, agile) to enable more efficiently delivering software
•      Understanding of fundamentals of DevOps, Continuous Delivery & Acceptance Test Driven Development (ATDD)
•      Ability to communicate effectively to both technical and non-technical, globally-distributed audiences 
•      Bachelor's degree in relevant field or equivalent work experience
Preferred Qualifications:
•      Industry Certification(s): Agile / Scrum, SAFe, Lean Methodology, and/or Project Management
•      Experience in the health care industry 
•      In-depth understanding of the technology and multi-practice disciplines associated with program life cycle methodology, large scale project implementation techniques and knowledge of tools and vendors in the marketplace
•      Ability to lead and influence large technical and non-technical, globally-distributed teams
•      Experience in successfully managing multiple programs/projects simultaneously
•      Experience with DevOps (Acceptance Test Driven Development, Continuous Integration, Continuous Delivery, Service Oriented Architecture) 
•      Participation in industry Project Management and Agile communities of practice
Keywords:
•      Release Train Engineer, Scrum Master, Agile Coach, IT Project Manager, IT Project Management, EPMO, Enterprise Project Management Office, IT, Information Technology, health care, project budget, project plan, Agile methodology, IT projects, IT Program management, Big 4 Consulting, Accenture, KPMG, PWC, Deloitte, E&Y, Cap Gemini, Healthcare Insurance
Brooksource provides equal employment opportunities (EEO) to all employees and applicants for employment without regard to race, color, religion, national origin, age, sex, citizenship, disability, genetic information, gender, sexual orientation, gender identity, marital status, amnesty or status as a covered veteran in accordance with applicable federal, state, and local laws.
JO-2101-107457