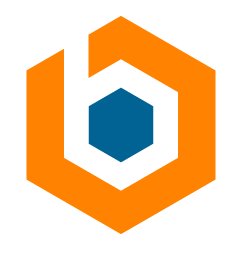 JOB DESCRIPTION
The Scrum Master applies Agile principles and methodologies to serve as Team Facilitator for developers of various skill levels, testers, and business analysts. This includes conducting planning sessions, creating stories and acceptance criteria, tracking development progress, identifying and removing roadblocks, and ensuring application features meet the customer vision and functional requirements. Team success is a Scrum Master's priority.
Primary Responsibilities
• Facilitate development sprints to ensure assignments are defined, technical issues are resolved, and deadlines are met.
• Communicate with the product owner and external stakeholders to determine priorities and requirements.
• Conduct Sprint Planning Sessions to map out workloads and assign priority for incoming features and stories based on customer input.
• Facilitate daily stand-ups to discuss team progress and resolve impediments.
• Conduct Sprint Reviews to demonstrate progress on working software and receive feedback from the product owner.
• Facilitate Sprint Retrospectives to identify strengths and weaknesses, create solutions to improve outputs, and follow up on remaining action items.
• Coordinate with Program Manager to ensure project development is on schedule.
• Perform continuous product backlog grooming.
• Provide mentorship to team members as needed.
• Track project status with cross-functional teams to ensure overall success.
• Promote Agile quality principles and best practices.
• Other duties as assigned
REQUIREMENTS
Qualified Candidates will have:
• A Bachelor's Degree or equivalent experience in a computer, engineering or science field.
• SECRET security clearance (can accept Interim Secret)
• Two or more years of professional experience as a Scrum Master in Agile development.
• Certified Scrum Master (CSM) Certification or the ability to obtain it within six months of hire.
• A strong understanding of Agile development methodologies, including Scrum, Lean, and Kanban.
• Experience with Agile techniques: User Stories, Test-driven Development (TDD), Behavior-driven Development (BDD), Continuous Integration, Continuous Testing, , Automated Testing, etc.
• Strong leadership and problem-solving skills within a team environment.
• Strong sense of adaptability to meet deadlines.
• Excellent oral and written communication skills.
• Detail-oriented analytical skills.
Preferred Candidates should have:
• Background in Software Development.
• Experience with Scaled Agile Framework (SAFe).
• Experience with User Interface (UI) development using Java and/or UI languages (ExtJS, HTML, XML, CSS, Javascript, etc.,).
• Experience with LAMP (Linux, Apache, MySQL, PHP/Python/Perl) and/or server-side Java programming.
• Experience with iterative development methodologies, such as RUP or Scrum.
• Knowledge of basic Windows/Unix administration.
• The ability and motivation to stay current with emerging database technologies and development languages.
• Proven abilities in managing time and workloads to meet deadlines.
Brooksource provides equal employment opportunities (EEO) to all employees and applicants for employment without regard to race, color, religion, national origin, age, sex, citizenship, disability, genetic information, gender, sexual orientation, gender identity, marital status, amnesty or status as a covered veteran in accordance with applicable federal, state, and local laws.
JO-2104-110739