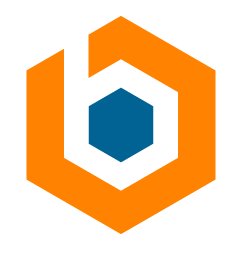 Security Architect
Overall Job Summary
This position is responsible for reviewing and driving technology plans to align with enterprise goals, business plans and business processes. Additional responsibilities include technical leadership, mentoring other team members, and leadingreviewing projects.
Essential Duties and Responsibilities (Minimum of 5% of time spent)
1. Stay abreast of emerging technologies and market trends within the retail space and make recommendations to align with the business strategic initiatives.
2. Translate business requirements into technical designs that ensure availability, stability, scalability, security, and recoverability.
3. Accountable for the quality of the implemented solutions.
4. Work with business partners to ensure design meets desired outcomes.
5. Provide oversight for the development of prototypes and setting technology direction.
6. Define and promote processes, policies, standards and procedures to assure compliance with corporate and regulatory policies.
7. Responsible for creating deliverables that are consistent with defined architecture principles, standards, methodologies and best practices.
8. Develop and maintain artifacts in the Architecture Library.
9. Govern the introduction of new technologies.
10. Review, align, and drive technology plans with enterprise goals, business plans and business processes.
11. Analyze, design, and develop domain roadmaps that align with goals, business plans, and business processes.
12. Identify and implement ongoing opportunities for system and process improvements.
13. Plan project activities for a development or engineering team to meet enterprise schedule.
14. Create project design documentation and provide technical oversight to ensure successful delivery.
15. Maintain domain standards complying with enterprise standards, ensuring solutions are optimally designed, secure, well performing and integrated with other solutions.
16. Evaluate emerging technology for use in domain.
17. Document domain technology used to perform business processes.
18. Identify, analyze, and communicate architecture and integration options and make recommendations to management.
19. Provide general technical oversight and mentoring of team members.
Qualifications
Other knowledge, skills or abilities:
· Retail experience preferred.
· Experience with software development lifecycle (SDLC) methodology.
· Superior knowledge of application design methodologies and ability to drive security maturity within the software development lifecycle. Experience with third party application security scanning solutions (WhiteHat, Sentinel, IBM Rational AppScan, HP WebInspect) and security code review capabilities (HP Fortify).
· Superior knowledge in various information security areas, such as: Identity and Access Management, Threat and Vulnerability Management, Information Risk and Governance, IT architecture, Monitoring, Incident Response and Security Strategy.
· Must have knowledge and stay up to date on the latest security and privacy legislation, regulations, advisories, alerts and vulnerabilities.
· Superior knowledge of data security architecture, data classification, and policy writing.
· Superior understanding of application vulnerabilities and remediation strategies leveraging industry best practices from enties such as OWASP.
· Knowledge and familiarity with compliance frameworks such as Sarbanes-Oxley, PCI, or ISO.
Brooksource provides equal employment opportunities (EEO) to all employees and applicants for employment without regard to race, color, religion, national origin, age, sex, citizenship, disability, genetic information, gender, sexual orientation, gender identity, marital status, amnesty or status as a covered veteran in accordance with applicable federal, state, and local laws.
JO-2206-124238