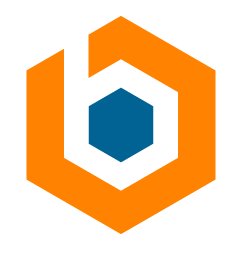 Job Title: Senior Business Systems Analyst – Advice Technology
Job Location: Remote (w/ expectation to return to the Charlotte, NC office in 2022)
Do you see your next career move taking you to a Fortune 100 financial services company? Do you aspire to work in a dynamic, high energy, agile environment? If these words describe your ideal career opportunity, we may have the position for you!
Brooksource is looking for a Senior Technical Business Analyst to join its client's Product Technology team. The analyst serves as a conduit between IT technical staff and business Product Management staff, working on a day to day basis within one or more Agile Scrum teams. They also serve as the primary functional expert for applications, processes or platforms for which they are assigned. The analyst also serves as the primary point for requirements and systems documentation and assists Quality Assurance teams and Production Support teams in describing and documenting correct systems behavior.     
Daily you will: 
·        Plan, conduct, and manage the analysis of complex business systems and functional issues within Advice tech domain  
·        Apply knowledge of related business processes, products and applications, in addition to functional/ technical knowledge, in order to analyze and anticipate impacts to system changes 
·        Facilitate requirementsuser story gathering, decomposition and analysis in various meeting formats, including : one-on-one user interviews, joint collaboration sessions with business and IT (story grooming sessions), targeted sessions with Subject Matter Experts and design discussions between vendor and internal technical staff, all with the goal of providing solutions that meet business needs 
·        Daily work includes analysis and documentation tasks, operating within a Scrum team, personally translating EpicsFeatures into actionable, groomed user stories, that can be accepted by development teams (including detailed acceptance criteria 
·        Analyze business operations and application usage to understand strengths/weaknesses and determine opportunities to improve/automate processes and functions. 
·        Follow SDLC and Agile Scrum best practices, comply with internal Sarbanes Oxley (SOX) and other compliance related processes and adhere to Change Control and Problem Management procedures.  
·        Assist development teams with clarifications around functional requirements, analysis and design tasks 
·        Work closely with Quality Assurance (testing staff) to create the right test cases for all development work 
·        Assist Scrum teams in determining root cause analysis (RCA) for detected defects and assist production support teams with RCA for Incidents (INCs) and Problems (PRBs) 
·        Assist with impact analysis and estimation of new work intake items 
Top Skills Needed:
·        3 or more years' experience working as a Systems or Business Analyst documenting requirements using at least one of the following collaborative management tools; Rational Team Concert, Rational Requirements Composer, JIRA, Requisite Pro, Caliber, Rally, Version One, or Confluence. 
·        Experience in working with product owners, stakeholders, and tech staff 
Nice to Haves: 
·        Experience in working with executives or vendors 
·        Demonstrated communication skills in both writing and speech. Demonstrated critical thinking skills and clarity of thought.  
·        Independent and critical thinking experiences; able to go to the logical next step in a process with minimal direction, (not just order taking and waiting for instructions) 
·        Financial Services industry experiences is a plus, working in a distributed enterprise IT environment (within a Scrumproject team, production support or testing unit) 
·        Splunk, SQL, XMLXSD, experience working with XML based test harnesses, web service troubleshooting tools, assist with API design, data models, understanding DB Entity Relationship diagrams and documentation a plus 
·        Specific experiences with building and analyzing Brokerage, Advisory, Managed Accts andor Wealth Management software (experience in at least one of these areas required, the more the better). 
·        Understanding and experiences with highly integrated enterprise level systems (both internal and web facing) 
·        Understanding of retirement planning, modern portfolio theory or general investment principles is a plus 
·        Skill and experience in working as an end to end subject matter expert or functional analyst for a particular platform (experience with all phases of development lifecycle) 
Benefits of working with Brooksource:
·        Direct communication with the hiring manager, which allows us to have a clear understanding of the timelines and move candidates through the interview process efficiently
·        Dedication to keep an open line of communication and provide full transparency
·        Brooksource is an equal opportunity employer 
Brooksource provides equal employment opportunities (EEO) to all employees and applicants for employment without regard to race, color, religion, national origin, age, sex, citizenship, disability, genetic information, gender, sexual orientation, gender identity, marital status, amnesty or status as a covered veteran in accordance with applicable federal, state, and local laws.
JO-2106-112168