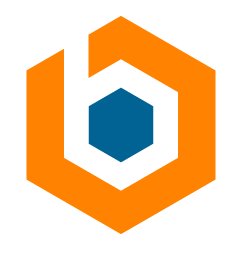 Description:
Max Bill Rate $110
What is the specific title of the position? Senior Cloud Data Engineer
What Project/Projects will the candidate be working on while on assignment?
OptumRx Technology is hiring a Senior Cloud Data Engineer that can advance the roadmap of our data estate in cloud.
Is this person a sole contributor or part of a team? Team
If so, please describe the team? (Name of team, size of team, etc.) Size of 7
What are the top 5-10 responsibilities for this position? (Please be detailed as to what the candidate is expected to do or complete on a daily basis)
OptumRx Technology is hiring a Senior Cloud Data Engineer that can advance the roadmap of our data estate in cloud. • This role is for a senior cloud data engineer that will join a team responsible for managing a growing cloud-based data ecosystem consisting of a metadata driven data lake and databases that support real time analytics, extracts, and reporting. The right candidate will have a solid background in data engineering and should have a few years of experience on a major cloud platform such as Azure.
• The ideal candidate will be very comfortable writing code on a cloud platform using languages such as Scala, frameworks such as Apache Spark, and products like Databricks.
• Work with peers in OptumRx Technology on evolving data, cloud, and security best practices.
• Lead team members by example and help them advance their skills in Agile, DevOps, CI/CD, Automated Testing, and Cloud Data Streaming best practices.
What software tools/skills are needed to perform these daily responsibilities?
What skills/attributes are a must have?
"• Data engineering experience – 5 years
• Cloud platform experience – 2 years
• Version Control (Git or equivalent) – 2 years
• Experience with Azure Databricks and Spark
• DevOps Tools (Jenkins or Equivalent): 2 years
• Data Integration Tools (Spark/Databricks or equivalent) 2 years
• Proficient in SQL Knowledgeable of relational database and ETL practices"
We cannot provide sponsorship upon conversion
What skills/attributes are nice to have?
"• Scripting (Linux/Unix Shell scripting or equivalent) 2 years
• MPP Database (Azure Synapse or equivalent) 2 years
• Infrastructure: 2 years
o Cloud Infrastructure as a Service (IaaS)
 i.e.: Terraform, ARM templates
o Docker
• Scheduling/Job Orchestration Tools: 2 years
o Azure Data Factory
o (or equivalent)
• Log and search analytics: 1 year
o Splunk
o Grafana
Infrastructure as Code:
– Terraform, ARM templates
Golang
Grafana"
Where is the work to be performed? (Please list preferred UHG facility, if other please specify i.e. remote work, rural, etc.)
Telecommute or 1600 McConnor Parkway, Schaumburg, IL
What are the work hours? (ex. 9am-5pm, day/night shifts, rotating shifts, etc)
This is a software engineering position, after hour deployments will be needed on a rotational basis.
Who will be conducting interviews? (Please list names and titles of interviewers)
"Round 1: Video call with a few of our cloud engineers. Discussion on resume/experience with some technical discussion.
Round 2: Video call with a peer in a similar lead technology role. Additional technical discussion/questions to determine suitability for role.
Round 3: Video call with hiring manager(s)"
Brooksource provides equal employment opportunities (EEO) to all employees and applicants for employment without regard to race, color, religion, national origin, age, sex, citizenship, disability, genetic information, gender, sexual orientation, gender identity, marital status, amnesty or status as a covered veteran in accordance with applicable federal, state, and local laws.
JO-2103-109158