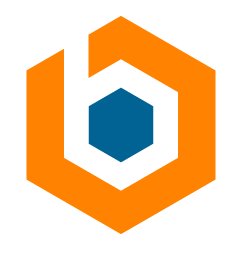 Description:
Max Bill Rate $85
Senior Data Analyst
MN002 or WFH
What Project/Projects will the candidate be working on while on assignment? New project with UHC
Is this person a sole contributor or part of a team?
If so, please describe the team? (Name of team, size of team, etc.) Team, C&S Prospective Reporting, 10 resources comprised of DA 1, 2 and Sr DA level staff
What are the top 5-10 responsibilities for this position? (Please be detailed as to what the candidate is expected to do or complete on a daily basis) Work within Agile team framework, Gather/validate requirements with stakeholders and the project team, Discuss issues and questions related to domain analysis, issue documentation; work with business stakeholders to review and resolve these issues., Perform data analysis, using in-depth knowledge of databases and healthcare data, Support all phases of the software development lifecycle (SDLC).
What software tools/skills are needed to perform these daily responsibilities? Proficient MS Office, MS Project, Rally, Visio, other UHG analytic tools (My SQL, dbeaver, Teradata Client, etc.)
What skills/attributes are a must have? Ability to work within Agile team framework, ability to work within fast paced production environment, delivery accurate and timely data, conduct data mapping exercises and interpret business requirements
What skills/attributes are nice to have? Knowledge of Medicaid LOB and healthcare terminology
Where is the work to be performed? (Please list preferred UHG facility, if other please specify i.e. remote work, rural, etc.) MN002 or WFH
What are the work hours? (ex. 9am-5pm, day/night shifts, rotating shifts, etc) standard working hours
What does the interview process look like?
a. How many rounds? 1-2
b. Video vs. phone? phone
c. How technical will the interviews be? Not very technical as these are Data Analyst positions. Will be conducted by current Sr. Data Analysts on the team.
Brooksource provides equal employment opportunities (EEO) to all employees and applicants for employment without regard to race, color, religion, national origin, age, sex, citizenship, disability, genetic information, gender, sexual orientation, gender identity, marital status, amnesty or status as a covered veteran in accordance with applicable federal, state, and local laws.
JO-2103-109255