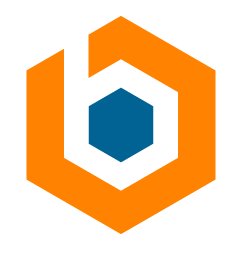 Sr. Data Engineer & Data Warehouse Developer
Fully Remote (Tampa, FL)
Brooksource is seeing is seeking a passionate data practitioner to help design and develop the enterprise data eco-system in their Data & Analytics Team. This person will be responsible for design, development, and implementation of robust and scalable enterprise data solutions to support their current & future initiatives. This Senior Data Engineer will work hands on with the team to build solutions that proactively manage and monitor the data ecosystem of analytics, data lakes, warehouses, MDM platforms, and other tools.
Responsibilities:
·        Work with business analysts and leaders to flesh out business and technical requirements.
·        Profile source systems to determine best way to extract data.
·        Design and deploy data architectures that drive Masonite's data strategy implementation and transform business strategies into information architectures.
·        Work with the manager to build strong and measurable processes, tools and engineered data management solutions to support all data platforms – such as data warehouse, lakes, visualization tools, master data management, and advanced analytics tools. Ensure to create and maintain detailed documentation on all of the above.
·        Responsible for designing and developing ETL process for extracting data from multiple source systems, transforming the data into a usable fashion, and loading it into data platforms.
·        Transform business requirements into appropriate schema and data model.
·        Ensure design efficiency to minimize data refresh lags between systems to report timely data.
·        Further develop current cloud data warehouse (Snowflake) with both structured and unstructured data.
·        Use DBT to transform data within the data warehouse (Snowflake).
·        Tune databases and ETL for maximum performance.
·        Data Profiling, Data Cleansing, and Data Auditing.
·        Decoding and writing complex SQL queries.
·        Performance tuning of queries and data loading process.
·        Modeling normalized and de-normalized data structures.
·        Detailed documentation on requirements, development, architecture, testing, etc.
·        Perform detailed unit testing to ensure quality of your work and others.
Qualifications:
·        A bachelor's or master's degree in business administration, computer science, data science, information science or related field, or equivalent work experience
·        Ten (10) or more years hands-on experience effectively managing data platforms, BI / reporting tools, integration / ETL tools and/or data management tools (e.g. Snowflake, SSIS, Informatica, Power BI, SQL Databases)
·        Experience pulling and merging data from multi-ERPs/source systems
·        Azure Data Factory Experience
·        Extensive design and development experience in Data warehouse and data marts
·        Experience making data usable to the end users
·        Experience working in a complex data environment
·        Ability to manage multiple priorities simultaneously with ability deliver against tight timelines
Preferred Qualifications:     
·        Manufacturing industry experience
·        Informatica, Five Tran, and other ETL/ELT tools
·        DBT & Snowflake experience
·        Agile Delivery Experience
·        Experience with data analytics using tools Power BI
·        Jira or azure dev ops experience
Brooksource provides equal employment opportunities (EEO) to all employees and applicants for employment without regard to race, color, religion, national origin, age, sex, citizenship, disability, genetic information, gender, sexual orientation, gender identity, marital status, amnesty or status as a covered veteran in accordance with applicable federal, state, and local laws.
JO-2106-112467