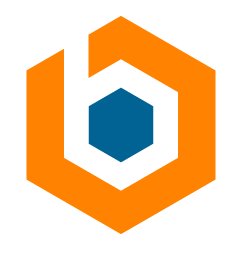 Full-Stack Software Engineer
Currently remote w/home office in Iselin, NJ or Charlotte, NC
1 Year Contract w/potential for extension or hire
We are seeking a Full-Stack Software Engineer to join the Digital Distribution group at a Fortune 100 Financial Services company.
This is the ideal opportunity for an individual with a strong front-end engineering background to play an integral role within a highly visible team. The software engineer will closely work with key stakeholders to improve the organizations utilization of emerging technologies surrounding digitalization to help create the ultimate user experience.
Responsibilities:
Design and develop web user interfaces and APIs using Java/JavaScript/Spring/Angular technologies.

Develop application code, write unit tests and integration tests using Junit/Spock/Jasmine/Karma.

Work closely with business stakeholders, UX Design teams and downstream systems. 

Build cloud-native applications using container technologies like Docker and deploy in OpenShift/AWS EKS 

Support the production release, monitoring and triaging issues on time

Help migrate 300-400 applications from legacy framework to modern framework and the cloud

Collaborate with IT and Business partners to determine development priorities and strategy

Ensure the performance, quality, and responsiveness of frameworks and applications

Collaborate with a team to define, design, and ship new features

Identify and correct bottlenecks and fix bugs

Help maintain code quality, organization, and automation

Accountable for delivery on time and within budget that meets or exceeds quality standards

Learn how to support each Enterprise application to effectively back up each team member

Use an Agile methodology

Ensure application development and support are aligned with IT standards and strategy

Bring new and innovative ideas to the table to question the norm of how things are done

Maintain working knowledge about emerging technologies

Adapting interface for modern internet applications using the latest front-end technologies.

Lead and mentor a team of technical resources.
Qualifications
• Bachelor's Degree in Computer Science/Engineering or similar.
• 7+ years of work experience in frontend and backend frameworks.
• Deep knowledge of development and testing best practices in Java and JavaScript technologies. 
• Strong expertise with HTML, JavaScript, and writing cross-browser compatible code.
• Good understand of creating self-contained, reusable, and testable modules and components in Angular or React.
• Good understanding of AJAX, JavaScript DOM manipulation techniques, JavaScript MV-VM/MVC frameworks and SPA applications.
• Experience using JavaScript tools like Node.js, Webpack, Jasmine, Karma, Protractor, JSLint, etc.
• Writing extensive unit tests using automated TDD task. Creating E2E test suites for all components, and running them with Protractor (or a well-reasoned alternative).
• Good understanding of the responsibilities of the platform, database, API, caching layer, proxies, and other web services used in the system.
• Knowledge of Java EE technologies, Spring framework (i.e. Core, Security, MVC).
• Experience with build automation using Ant or Maven or Gradle.
• Experience with Open Source integration frameworks such as Spring integration, GraphQL, Kong, Apache Camel or Mule ESB.
• Preferred experience with Cloud and container technologies such as Docker, Kubernetes, OpenShift, AWS, EKS 
• Preferred experience with Spring WebFlux, RxJS or any such reactive framework
• Preferred experience with CI/CD tools like Jenkins, Gitlab CI or ElectricFlow.
• Database experience – Oracle SQL/PLSQL, MongoDB, SQL Server, RDS, DynamoDB is a plus 
• Knowledge of agile methodology and frameworks like Scrum, Kanban, etc. and preferably SAFe.
• Preferable to have Unix shell scripting knowledge.
• Working experience of iterative and incremental development process.
• Good interpersonal and communication skills is key.
Brooksource provides equal employment opportunities (EEO) to all employees and applicants for employment without regard to race, color, religion, national origin, age, sex, citizenship, disability, genetic information, gender, sexual orientation, gender identity, marital status, amnesty or status as a covered veteran in accordance with applicable federal, state, and local laws.
JO-2109-115711