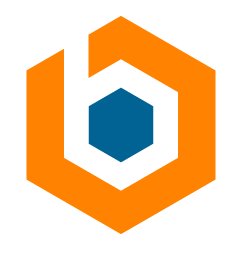 Brooksource is searching for a Senior Application Analyst for our Fortune 500 Energy partner located in Uptown Charlotte, NC for a 12 month contract with strong potential for conversion or extension. This is the ideal opportunity for an experienced .NET developer interested in supporting an innovative and highly visible component of our client's nuclear energy fleet.
This team provides application support services through application selection, application development and application production support services for a variety of applications used within Nuclear Operations.
These applications support every Nuclear plant for training and processing of Nuclear plant workers. This analyst will analyze, plan, develop, and implement enhancements and upgrades to assigned applications, as well as participate in building new applications when assigned.
Daily You Will:
(70% Support)
Approx 70% of time is support duties for existing applications

Migrate applications to newer servers. Modify applications for business requirements, changed system interfaces, code advancements, security improvements, performance improvements and compiler upgrades. Perform production troubleshooting, problem resolution, business analysis, client consulting, testing, planning, scheduling, and coordinating the implementations. For vendor-purchased systems, also interface with the vendor for patches and upgrades, troubleshooting and problem resolution

Full life-cycle activities for interfaces between systems (typically SSIS ETL) including requirements, design, coding, implementation, troubleshooting, and monitoring

Participate in rotating on-call duty (including after hours and weekend) which is typically one week of duty every 7-9 weeks depending on team size.
(30% Development)
Approx 30% of time is traditional development activities for new or replacement applications

For small to medium sized Agile projects assigned to the durable team: Full application lifecycle roles depending on skills and availability

For large projects assigned to outside team: Participation on larger projects based on SME background, skills, and availability

Perform requirements analysis, architecture, design, coding, and testing as assigned

Create documentation for requirements, analysis, design, test plans, implementation plans, support documentation as required.

Build application systems and components including end-user interfaces, interfaces between applications, web services, and database objects (tables, views, stored procedures)
Other Responsibilities and Expectations include:
Be skilled in, and continually expand skills into, emerging technology, such as new architectures and techniques in the .NET development arena, as well as technologies to integrate mobile-based features into our applications for new nuclear site business processes

Attain and maintain security qualifications required to work on nuclear-related applications and sensitive data

Follow company IT processes and procedures for managing changes, managing code, handling assigned tickets, and using our company standard tools

Learn our nuclear customers' business processes to understand application issues and appropriately prioritize work.
Skillset:
Technical Skills:
Developer with solid experience in development tools for Microsoft .NET systems

Construct application software components from design packages. Create design packages as assigned

Production troubleshooting skills

Comply with programming standards, and technical specifications

Construct prototypes. Develop support documentation. Prepare and perform Unit Testing of software components. Assist with technical testing, such as system, integration, performance, load, and regression testing. Assist with transition to support as needed. Comply with change management process and procedures.
**Required:
4-year degree or equivalent experience

Microsoft: Solid experience in our primary technical platforms (currently Microsoft .NET winforms, C#.NET, .NET webforms, .NET web services, .Net Core, SQLServer 2016+

Experience with additional Microsoft and .NET technologies, including Bootstrap, JQuery, JSON, MVC, Angular 9, SSRS reporting, SSIS ETL, GitHub, Jenkins, Bit Bucket and DevOps tools.
**Desired:
Experience in developing Cloud based applications

Experience with Kafka and AWS

Experience with mobile iOS app development: Xamarin, XCode, Swift, Git

Experience working in KANBAN/SCRUM Agile development environment and using tools like JIRA, FishEye, Crucible

Ability to analyze functional requirements, develop technical and functional specifications for new and existing applications

Experience leading software development efforts for in-house applications and replacement projects

Experience troubleshooting and supporting the critical production application suite for Generation

Experience working for large company (10,000+ employees)
Qualities of a Top Candidate:
Strong interpersonal skills and written/oral communication skills to work effectively with business partners, peer IT resources, and all levels of management

Ability to multi task effectively, self-starter, and work with minimal supervision

Must provide accurate, quality analysis of new program applications, as well as conduct testing, locate potential problems, and solve them in an efficient manner

Ability to reason logically analyze and evaluate performance data and information, and draw appropriate conclusions

Ability to learn and adapt quickly to a rapidly changing environment
Environment:
Report: Reporting Directly to the Sr. IT Manager

Company Size: Fortune 500 Energy Company

Team Size: 10 People

 

Hours: Monday- Thursday, 7:00AM- 5:30PM, Fridays off, 40-hour weeks

On Call: on call rotation between team of 10

Location: Uptown Charlotte, NC. Hybrid model: 1-2 days in office, 2-3 days remote
Brooksource provides equal employment opportunities (EEO) to all employees and applicants for employment without regard to race, color, religion, national origin, age, sex, citizenship, disability, genetic information, gender, sexual orientation, gender identity, marital status, amnesty or status as a covered veteran in accordance with applicable federal, state, and local laws.
JO-2106-112267