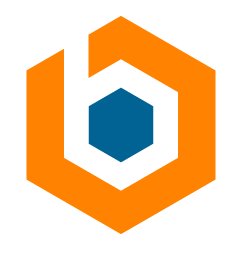 << Return to Search Results
Senior Product Manager
Vinings of Atlanta, Georgia
Contract (Full Time Hours)
 
Brooksource is searching for a Sr Product Manager to join our Fortune 30 client's most visible new product ventures as they create a roadmap around how to create a better experience for their Pro customers. This is a contract role until the first launch in 2020 with the possibility of extending as the product evolves. You will be working across several IT, business, and product teams to align roadmaps and refine the product vision.
 
QUALIFICATIONS:
·        At least 3+ years of relevant work experience working as a Product Manager in a modern software development-based enterprise environment
·        Experience working with and managing Stakeholders to understand their vision of a product
·        Experience seeing a Product through its entire Product Life Cycle
·        Experience working in a fast paced, fluid environment where priorities shift on a regular basis
·        Experience communicating with and influencing functional and technical team members at all levels in the organization
·        Experience creating, prioritizing, and accepting user stories
·        Experience conducting user research and testing to understand needs
 
RESPONSIBILITES:
·        Identify goals, metrics, and analytics to determine product value; continually making recommendations and refinements to the product backlog based on learnings
·        Conduct end user research to help identify user stories and help determine Minimum Viable Product (MVP)
·        Partner with Finance to understand financial needs and assist in the creation of business plans
·        Evaluate research and market analysis on industry innovations and technology platforms to recommend the best possible solution
·        Ensure product is aligned with company, stakeholder, and end-user priorities to drive sales, improve efficiency, and improve customer satisfaction
·        Document, review, and ensure that all quality and change control standards are met
·        Formulate, test, and refine assumptions and hypotheses through user research and testing
·        Create, prioritize, and accept user stories; incorporate them into release planning
·        Advocate for the end user and stakeholder by empathizing with and understanding user needs and becoming the domain expert
·        Regularly work with the product team to continuously assess progress, disseminate lessons learned, and understand next steps
·        Manage cross functional team and stakeholder expectations to execute on product strategy; provide education to requestors to determine prioritization based on tangible benefits and/or user experience
 
WHAT'S IN IT FOR YOU?
·        Heavy investments have been made in the Data/Analytics/Technology space, so you will be a part of a growing and innovative technology department.
·        You will have high exposure to new technologies and a variety of business units.
·        Casual work environment with an onsite gym, free parking, and flex hours.
·        Enroll in comprehensive Health Benefits, 401K Plan, Paid Time Off, and Weekly Paychecks.

Brooksource provides equal employment opportunities (EEO) to all employees and applicants for employment without regard to race, color, religion, national origin, age, sex, citizenship, disability, genetic information, gender, sexual orientation, gender identity, marital status, amnesty or status as a covered veteran in accordance with applicable federal, state, and local laws.
JO-2107-113325