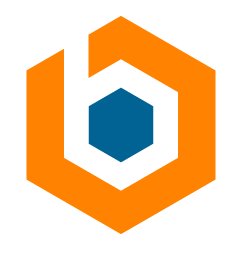 Senior Product Owner                                                 
Brooksource is looking for a Senior Product Owner to join our client's Digital group. The Product Owner is expected to scale up quickly and join an existing scrum team in supporting critical applications.
Key Responsibilities:
Product Owner (PO) is responsible for defining stories and supporting scrum teams in the building of stories that meet our varying internal and external customer needs. The PO will collaborate with product managers (PM), customers, and a wide range of stakeholders to identify and define requirements, maintain the team's backlog, and support the development of Program Vision, Roadmap, and the Features required to meet these needs. They will also support other Agile Release Trains (ARTs) value delivery through the Program Increments (PI).
Day to Day:
• Primary responsibility for building, editing, and maintaining the team backlog(s) 
• Responsible for program backlog refinement and prep for Program Increment (PI) planning 
• Creates the program vision, Roadmap, and PI content presentations
• Involved with Feature, and User Story definition, providing the clarifications necessary to assist the team(s) with their story estimates and sequencing
• Coordinates dependencies with other POs
• Applies Behavior-Driven Development (BDD) – PO collaborates with team(s) to detail stories with acceptance criteria and examples in the form of acceptance tests
• Accepts stories – The PO works with the team to agree on accepted story completion including its Definition of Done (DoD)
• Assures a level of quality, focusing primarily on fitness for use
• Collaborates with System and Solution Architects/Engineering to assist with decision-making and sequencing of the critical technological infrastructures that will host the new business 
• Participates in team demos and retrospectives
·      Help create end-to-end User Acceptance Test Scenarios
Required Qualifications:
• Proven Product Owner / Business Analyst experience (at least 5-10 years) in an Agile project environment
• Excellent verbal and written communication skills
• Ability to contribute to team success and affect change without being confrontational
• Experience within the financial services industry
• Experience with regular, cyclical production and/or rapid release cycles
• Experience working with offshore development teams is a plus
• Agile / Scrum certification is a plus
• Scaled Agile / SAFe certification is a plus
• Full experience with Microsoft Office Suite
• Experience with any of the following tools is also a plus: Jira (or equivalent Agile tool), JiraAlign, SharePoint
Benefits of working with Brooksource:
·        Direct communication with the hiring manager, which allows us to have a clear understanding of the timelines and move candidates through the interview process efficiently
·        Dedication to keep an open line of communication and provide full transparency
·        Brooksource is an equal opportunity employer
Brooksource provides equal employment opportunities (EEO) to all employees and applicants for employment without regard to race, color, religion, national origin, age, sex, citizenship, disability, genetic information, gender, sexual orientation, gender identity, marital status, amnesty or status as a covered veteran in accordance with applicable federal, state, and local laws.
JO-2110-116069