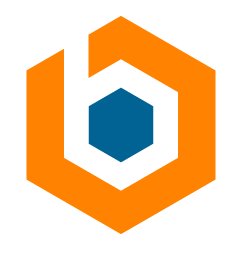 Sr. Scrum Master
Charlotte, NC
Contract with right to hire
The Senior Scrum Master is responsible for working with multiple and or larger scale teams for Agile based processes. Incumbents work with greater independence and lead the effort to drive solutions to complete issues with multiple teams. This role works closely with other scrum masters, product owners, team members and management in accordance with the Agile framework. With minimal supervision the candidate will: Ensure the Team is fully functional and productive, shielding them from external interfaces. Exemplifies a servant leadership style; role models situations and behaviors for their teams to include: Removing barriers and impediments that are preventing the team from completing work. Captures metrics to monitor Team and project health (Burn-Down Chart, velocity, etc.); Mentoring Team members and promotes Agile thinking, ensures adherence to the process. Performs the following Agile practices and processes to ensure the integrity of the Agile framework: Facilitates estimation activities (story points, Planning Poker); Maintains the backlog and physical Scrum (task) board in partnership with the Team and Product Owner; Maintains the backlog and physical Scrum (task) board in partnership with the Team and Product Owner; Ensures artifact quality; Captures and track impediments, risks and dependencies until resolution; Updates team's improvement backlog with commitments from the Retrospective; Completes and shares the team's Commitment report and End of Sprint Report based on the Demo and Product Owner acceptance.
Specific:
In addition to the qualifications above, the SAFe Senior Scrum Master is responsible for ensuring their team(s) on the Agile Release Train (ART) are following the train's cadence, are prepared for Program Increment (PI) planning events & commitments coming out of those events, are managing the cross-team dependencies with other teams, and understand the structure & interactions of a SAFe portfolio. This person will be working a great deal with their product team(s) and Product Owner(s) to ensure their team(s) is/are delivering the highest priorities within each Program Increment.
Required Qualifications:
• Graduation from a four -year college or university or 7 years experience in lieu of a degree
• 5+ years experience with project concepts and practices
• Work experience in addition to degree: 3+ years of Scrum Master experience
• Scrum Master certification (CSM)
• Understands and can quickly begin operating in scaled agile frameworks (SAFe)
• Demonstrated experience being a Scrum Master for more than 1 team at a time
• JIRA expertise, including Scrum related charting & metrics
• Experience working successfully with geographically dispersed teams
Preferred Qualifications:
• Experience in coaching organizational mindsets from waterfall to Agile methodologies
• Excellent written, verbal, and electronic communication skills
• Exemplifies servant leadership
• SAFe Agilist Certified
Brooksource provides equal employment opportunities (EEO) to all employees and applicants for employment without regard to race, color, religion, national origin, age, sex, citizenship, disability, genetic information, gender, sexual orientation, gender identity, marital status, amnesty or status as a covered veteran in accordance with applicable federal, state, and local laws.
JO-2102-108221