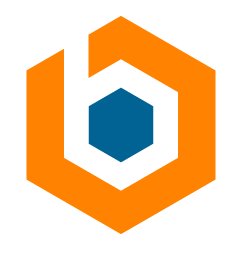 Senior Software Engineer (Customer Engagement)
Large E-commerce Retail Client
Ada, MI
Contract-to-hire
What do we need:
We are looking for an experienced Software Developer to lead the development and deployment of the future state MarTech platform for the Customer Engagement Team.
What's unique about this team:
The newly formed Delivery Pod for Customer Engagement platforms is made up of a mix of employees and contractors with diverse responsibilities across multiple domains. This team thrives on collaboration and working together to create the best solutions possible to support our Sales & Marketing teams, and Customers across the globe.
The team will work very closely with our Enterprise Data Platform and Marketing team to identify the future state and a roadmap for our future MarTech stack and will work with our global markets for the successful implemnentation of the platform. This role reports up through the Manager of Product Engineering & Customer Engagement.
How you would contribute to the role:
 If you enjoy being an experienced cloud-based software developer, you should keep reading. As a Senior  Software Developer, you will be responsible for helping the team to implement the future state technologies for the MarTech stack using Agile methodologies. Leveraging our Client's Customer Data platform you will be helping roll out modern communication, campaign management, product recommendation and other key customer enabling capabilities. You will be working with partners from enterprise and market teams towards the support and enablement of these capabilities.
You will be a key participant in the POTs & POCs as we continue to evaluate new solultion for this key focus area of our business. You will also be working closely with the Senior Principal Solution Architect, Vendors and Implementation partners partners to ensure quality and adherence to privacy and security standards.
This team will be forming and following an engagement model that focuses on a business need (use case) model with high visibility. You would be measured on your contribution to the rollout of the future state of our Client's MarTech Stack.
Daily, you will:
·        Update the team on your accomplishments and daily goals in the morning Stand-up meeting
·        Develop and test applications
·        Serve as the senior team member on the Development team
·        Partner with your Junior Developers to increase their coding knowledge and skills
·        Attend meetings as needed
To assist you in doing all of this, you will be given access to all the necessary and common development and collaboration tools.
Required qualifications:
·        6+ years of software development experience, focusing on Customer Relationship and Engagement
·        Experience with the following:
o   Cloud-based multi-channel marketing hubs
o   Cloud Data Platforms
o   Development and delivery of marketing software
·        Bachelor's Degree in Information Technology, Computer Science, Computer Information Systems, or similar
Skills to be successful in the role:
·        Excellent communication skills to help mentor junior team members
*This position is eligible for Sponsorship*
Brooksource provides equal employment opportunities (EEO) to all employees and applicants for employment without regard to race, color, religion, national origin, age, sex, citizenship, disability, genetic information, gender, sexual orientation, gender identity, marital status, amnesty or status as a covered veteran in accordance with applicable federal, state, and local laws.
JO-2201-119431