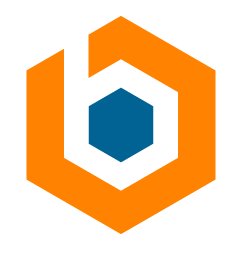 Description:
Max Bill Rate $150, but prefer bill rate under $120
Senior Software Engineer
Remote to start but prefer this resource be Chicagoland area-based, but open to other locations (especially Irvine, CA).
PROJECT: Project HEMI is part of a larger initiative called HCP (Healthcare Platforms), which is focused on building a cloud-based integration platform that unlocks data for consuming applications on digital and marketing channels adhering to Optum standards of Security, Availability, Reliability, and Performance.
There are four key objectives:
• Build a unified middleware platform for OptumRx
• Achieve data isolation from "source of truth" systems so that we can adopt Optum's ELDM
• Adopt an API first mentality to build discoverable, and reusable, domain-based microservices
• Simplify API onboarding by providing self-service capabilities to the broader organization that help accelerate product development
Is this person a sole contributor or part of a team?
Part of a team
If so, please describe the team? (Name of team, size of team, etc.)
Team Edison (15)
Primary Responsibilities:
• Champion Enterprise Common Services (ECS) cloud cost containment efforts to implement changes to significantly reduce cloud spend and operating costs on an on-going basis.
• As solutions are proposed, present cost impact analysis to our operating budget.
• Design, Development and Testing of Cloud Native Microservices using SpringBoot, SpringCloud and Kafka.
• Interpreting requirements into application design
• Agile development through collaborating with business and QA
• Ensuring the quality, architecture and accuracy of released code
• Be an individual contributor (very hands-on) as well as able to guide and mentor team members.
• CI/CD integration with Jenkins, Github
• Understanding client strategy and business objectives
• Ensuring on schedule, on budget, on scope delivery within client quality goals
Qualifications
Required Qualifications:
• BS in computer science or equivalent
• 10+ years of hands on experience in Java, Spring Framework
• 5+ years of experience building Microservices
• 10+ years of hands on experience in Cloud, Container Tools and Technologies
• 3+ years of experience in communicating complex technical information effectively and appropriately to IT and business stakeholders
• Proven ability to rapidly deliver prototypes and proof-of-concept work to validate a proposed architectural approach
Preferred Qualifications:
• Practical experience with public cloud platforms such as Microsoft Azure, Amazon Web Services, or Google Cloud Platform.
• Practical experience with Kubernetes, Docker and GoLang
• Practical experience with NoSQL databases, preferably CosmosDB, DynamoDB, MongoDB or Cassandra
• Practical experience with Azure Search, or Elastic Search.
• Practical experience with Angular, or React.
• Excellent communication and presentation skills
• Resourceful and works independently; seeks guidance on only the most complex tasks.
• Coaches, provides feedback, guides and mentors others
• Experience navigating organizational change and working in a matrix organization
• Proven success in implementing new technologies in large enterprises
• Excellent problem solving skills
What are the work hours? (ex. 9am-5pm, day/night shifts, rotating shifts, etc)
M-F 8AM-5PM
What does the interview process look like?
a. How many rounds? Three rounds – one initial (30 mins), second technical interview (30 mins-1 hr), final interview (30 mins)
b. Video vs. phone? Would like one video in one of the three interviews (likely the final interview).
c. How technical will the interviews be? Second interview will be very technical, others will be more behavioral, and ensuring right experience.
Brooksource provides equal employment opportunities (EEO) to all employees and applicants for employment without regard to race, color, religion, national origin, age, sex, citizenship, disability, genetic information, gender, sexual orientation, gender identity, marital status, amnesty or status as a covered veteran in accordance with applicable federal, state, and local laws.
JO-2103-109598