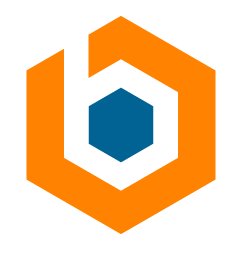 Description:
Max Bill Rate? $120/hr
Job Position Title? Senior Software Engineer
Where is the work to be performed? (Please list preferred UHG facility, if other please specify i.e. remote work, rural, etc.) Preference is CA049. However, open to any location or full time remote
Can you please provide a summary of the project/initiative which describes what's being done? IRIS
Please describe the team the candidate will be working with – how many members and what is the break-down of the team's skill sets (ex: 1 PM, 4 Developers, etc.)?
1 Scrum Master, 1 PO, 1 BTG Tester, 4 Developers
What does the ideal candidate background look like (ex: healthcare specific background, etc.)?
Hands on experience on Oracle PLSQL, Forms on Oracle Applications
What are the top 5-10 responsibilities for this position? (Please be detailed as to what the candidate is expected to do or complete on a daily basis)
1. Participate in Scrum team ceremonies
2. Help scrum team in grooming the user stories and provide estimates for the work
3. Design/Develop and test the solution for assigned work via user stories and/or defects
4. Provide support to other scrum team members for testing/deployment
5. Co-ordinate with other teams for any work needing interaction with other teams
What skills/attributes are required (Please be detailed as to number of years of experience)?
o Oracle EBS suite 12.2.4 or higher, Strong SQL and PL/SQL (7+ Years)
o Proficient in Oracle EBS suite 12.2.4 or higher and it's integration with other modules (7+ years)
o Functional knowledge of Oracle EBS modules AP, AR, PO, INV, OM, PO, FND, TCA Architecture, Customer Service, Order Management, Supply Chain Management, Telesales, CRM, Oracle B2B (7+ Years)
o Understanding of Oracle Applications Framework customizations (7+ Years)
o Experienced in interface design and development (7+ Years)
o Strong SQL and PL/SQL development based on the business requirements (7+ Years)
o Excellent analytical, problem solving, and troubleshooting skills to debug and resolve Oracle EBS technical issues. (7+ Years)
o Proficiency with tools used to support Oracle Application development including PL/SQL, SQL*Plus, TOAD, Oracle Forms 10g, Personalization, Oracle Reports, XML Reports, Workflow and OAF (7+ Years)
o Excellent analysis, documentation and problem solving skills
o Self-starter, ability to work independently
We cannot provide sponsorship upon conversion
What skills/attributes are preferred (will set a candidate apart)?
o Strong in oracle Forms development based or modification
o Knowledge of ADOP concepts related to online patching
o Experience in automation and reduction of manual efforts through Scripting/tools
What are the work hours? (ex. 9am-5pm, day/night shifts, rotating shifts, etc)
8am to 5pm
What does the interview process look like?
o How many rounds? 1
o Video, phone, or in person? Video
o How technical will the interviews be? 1
Brooksource provides equal employment opportunities (EEO) to all employees and applicants for employment without regard to race, color, religion, national origin, age, sex, citizenship, disability, genetic information, gender, sexual orientation, gender identity, marital status, amnesty or status as a covered veteran in accordance with applicable federal, state, and local laws.
JO-2106-112667