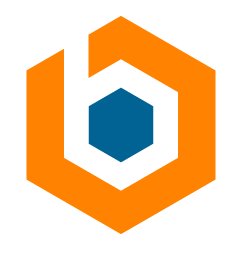 Title: Site Reliability Engineer (SRE)  
Duration:  6+ Month Contract-to-Hire
Location: Englewood, CO (DTC/Lone Tree)
Rate:  Negotiable DOE
OVERVIEW –
Our client has their sights set on upending the wireless industry and unseating the entrenched incumbent carriers by transforming the future of connectivity! They're building America's first virtualized, standalone 5G broadband network from scratch — with the power to foster some of the fastest, most agile technologies ever conceived. Their teams operate at the intersection of invention and purpose. They're uniquely positioned to effect change across industries spanning autonomous vehicles, smart communities, health care and agriculture well into the future.
We are looking for a highly motivated, talented, and experienced SRE specialist to be part of the Retail Wireless organization. As Site Reliability Engineer (SRE), you will be responsible for both uplifting and maintaining our clients' evolving technology platforms, infrastructure, and technology controls. As an SRE, the role will include both oversight for production operations of our systems, as well as development/engineering of solutions to maximize system reliability & automation.
QUALIFICATIONS –
Required Experience:
5+ years' experience in software development (Java, .Net, Python)

5+ years of experience working with Gitlab CI, Bitbucket, TFS, Jenkins, AWS DevOps or relevant technologies

5+ years of supporting DevOps practices and minimum of 3 years of public cloud experience (AWS or Azure)

5+ years of experience with configuration management tools such as ArgoCD, Puppet, Chef, or Ansible

3+ years of experience working in a Security role handling cloud infrastructure

Experience in architecting / developing Linux systems that supports a variety of application footprints (Virtualized and Containerized)

Familiarity with Docker and container orchestration tools like Kubernetes

Experience with monitoring tools 

Experience with auto-scaling, serverless infrastructure components

Experience in Agile product development

Experience turning feedback from security analysis tools (twistlock, Threatstack, Amazon Inspector, etc) into infrastructure improvements

Hands-on experience in programming knowledge (Python or Shell script) to automate repeated tasks

Hands on experience with build and deployment automation to support complex environment topologies
RESPONSIBILITIES/DAY TO DAY –
·        Design and implement CI/CD pipelines
·        Automate application build and deployment pipelines
·        Deploy new systems with best practices and security
·        Utilize benchmarking and other tools to optimize for performance and cost
·        Identify and improve on possible points of failure within infrastructure/applications
·        Troubleshoot incidents as they arise and conduct post-mortems
·        Ensure high quality monitoring coverage to prevent alert fatigue
·        Provide technical guidance on solid DevOps practices
·        Develop self-service processes and tools interactions for development teams
·        Collaborate with development teams to utilize container best practices
·        Optimize and align service offerings to support strategic direction
·        Gather and analyze metrics from both operating systems and applications to assist in performance tuning and fault finding
·        Partner with development teams to improve services through rigorous testing and release procedures
·        Participate in system design consulting, platform management, and capacity planning
·        Create sustainable systems and services through automation and uplifts
·        Balance feature development speed and reliability with well-defined service level objectives
TEAM INFORMATION –
This portion of the Retail Wireless Technology organization oversees all systems, applications and platforms that enable our clients Mobile Virtual Network Operator (MVNO) capabilities. This includes all technology used in retail wireless locations, management of 3rd party vendors and software like the MVNE (Virtual Network Enabler) they are using, and ownership of all greenfield application builds needed for customers to connect to this next-gen mobile network. 
WHAT'S IN IT FOR YOU…?    
This is an opportunity to join on with a company that's building out a first-of-its-kind, standalone, virtualized, Cloud-native 5G network with plans up disrupting the wireless industry and incumbent carriers. It's a role with a ton of upward mobility in a rapidly scaling organization, under a great VP and Director, that will have lots of autonomy to shape the future state of these greenfield systems and applications.
BENEFITS OF WORKING WITH BROOKSOURCE: 
·        Previous experience working with this client and placing both permanent employees and contractors.   
·        Direct communication with the hiring manager, which allows us to have a clear understanding of the timeline and move candidates through the interview process faster.   
·        Dedication to keep an open line of communication and provide full transparency.   
HOW TO APPLY: 
·      Email your resume to ______________ or apply to this job posting. 
Brooksource provides equal employment opportunities (EEO) to all employees and applicants for employment without regard to race, color, religion, national origin, age, sex, citizenship, disability, genetic information, gender, sexual orientation, gender identity, marital status, amnesty or status as a covered veteran in accordance with applicable federal, state, and local laws.
JO-2101-107965