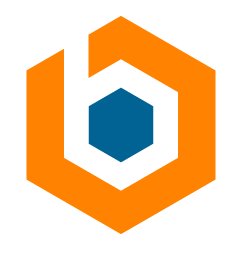 ServiceNow Architect
6-month contract w/ extension or conversion
100% Remote (EST Hours)
The ServiceNow Platform Architect is a key member of the ServiceNow team and is responsible for the overall design of the application. The platform architect is a technical leader who documents the overall platform design, helps to analyze new requirements, and maps business requirements to systems/technical requirements. The Platform Architect ensures the ServiceNow platform alignment with business strategy and possesses knowledge of the ServiceNow applications and how they're used across the enterprise.
Primary duties may include, but are not limited to:
Designs and engineers comprehensive technical solutions based on business requirements and defined technology standards; works with architecture to update technology direction and strategy.

Provides consultative technical leadership to the platform team, project teams, and vendor partners.

Consults with application leaders to verify applications/technology conform to architecture standards.

Research relevant trends and activities in healthcare, business, competitive software, and regulatory environments; recommends strategy adjustments.

Serves as technical merger and acquisition lead as needed.

Creates and maintains a detailed view of the existing architecture.

Provides architectural controls to ensure the correct technical solutions are used when delivering business solutions.

Resolves technical escalations, including responding to defects

Assists in migrating configuration across instances. Validates the application functionality built by developer(s) and the system administrator prior to promoting configuration into production

Determines which integration method(s) will be used, integration directionality, and attributes.

Confirms the technical design and integration requirements with various systems to support processes that require data exchange.

Ensures the instance is secure and hardened as needed (Access controls, Edge Encryption, etc.).

Provides second level engineering design functions. Develops complex solutions from business requirements and architectural specifications. 
Preferred Technical Skills:
5+ years of relevant experience in designing or developing ServiceNow solutions across multiple products: ITSM, ITOM, ITBM, SAM, GRC/IRM, SecOps, CSM, HRSD, Portal etc.

Hands-on ServiceNow implementation experience in at least two product lines.

Attained at least two higher level / advanced ServiceNow product certifications

Ability to influence and consult (providing options with pros, consand risks) around all key technical decisions

General understand of Window Server operating system. Ability to start, stop, restart and troubleshoot windows services. 

Ability to locate and read server system logs. 

Understanding of system resource utilization, troubleshooting and resolution of system processes, tasks, and threads.

Familiarity with network connectivity, protocols, ports.

Identify and modify related server configuration parameters

Run system commands to determine connectivity or modify configuration parameters.

Manage server settings, read and configure system registry. 

Knowledge and understanding of ServiceNow MID Servers – installation, configuration, troubleshooting, logging.

Knowledge of ServiceNow Discovery or other infrastructure discovery tools, protocols, etc. 

Familiarity with WMI, WMI queries and with PowerShell and scripting. 
Brooksource provides equal employment opportunities (EEO) to all employees and applicants for employment without regard to race, color, religion, national origin, age, sex, citizenship, disability, genetic information, gender, sexual orientation, gender identity, marital status, amnesty or status as a covered veteran in accordance with applicable federal, state, and local laws.
JO-2112-118093