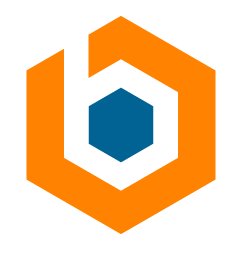 Description:
Max Bill Rate? $90.00
What is the specific title of the position? Software Engineer
Where is the work to be performed? (Please list preferred UHG facility, if other please specify i.e. remote work, rural, etc.) MN051 (13621 Technology Drive); however, we are all working from home due to Covid so telecommuting is an option
Can you please provide a summary of the project/initiative which describes what's being done? There are several initiatives on my application. The biggest one is we are moving our accumulator batch application (Agate) to the private cloud and need assistance with this. In addition, we have our user interface already on the Cloud, written in Java, that has several changes coming. We also have a lot of project work, including a claims engine migration that will impact Agate.
What does the ideal candidate background look like (ex: healthcare specific background, etc.)? The ideal candidate would have previous experience with applications on the cloud or moving an application to the cloud. A healthcare background would be preferred.
What does the team make-up look like – how many members and what is the break-down of the team's skill sets (ex: 1 PM, 4 Developers, etc.)? The team currently consists of a Scrum Master, a Product Owner, two SA/QAs and 3 software engineers/developers
What are the top 5-10 responsibilities for this position? (Please be detailed as to what the candidate is expected to do or complete on a daily basis)
a. Development work – independent and team work
b. Unit Testing – testing the code written before it is turned over for system testing
c. Code Reviews – working with the development team on code reviews before it is turned over for testing
d. Analysis & Design Participation – providing input into analysis & design on projects, especially around the cloud migration
e. Participation in daily team meetings and stand up/scrum calls
What skills/attributes are a must have (Please be detailed as to number of years of experience)? The ideal candidate would have Java coding experience and knowledge of Kubernetes, Kafka and Cloud (1-3+ years).
We cannot provide sponsorship upon conversion
What skills/attributes are nice to have? Perl and Unix Scripting would be nice to have as well.
What are the work hours? (ex. 9am-5pm, day/night shifts, rotating shifts, etc) daytime hours
What does the interview process look like?
a. How many rounds? 1-2 rounds
b. Video vs. phone? Either is fine
c. How technical will the interviews be? I will have other software engineers involved so there would be technical questions
Brooksource provides equal employment opportunities (EEO) to all employees and applicants for employment without regard to race, color, religion, national origin, age, sex, citizenship, disability, genetic information, gender, sexual orientation, gender identity, marital status, amnesty or status as a covered veteran in accordance with applicable federal, state, and local laws.
JO-2103-109638