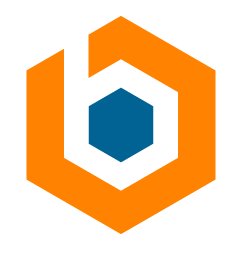 Software Engineer (Team Lead)
Atlanta, Georgia
6-month contract-to-hire
$120,000+
Our clients Health Analytics group is looking to hire a Software Engineer to join their growing team. The Health Analytics Division specializes in developing advanced Information Technology and Data Management solutions for our government and commercial clients. As the software developer, you will assist entry level staff as you solve technical problems. The group also is an institution resource, so in addition to your regular work you would also help support many other projects across the organization, covering a broad range of topics. Example of projects include maintaining and sharing public health data for the CDC and organizing research results for the government to better understand what studies have been done so others can use that research. If this sounds like a role you would be interested in, please keep reading!
Major Responsibilities:
• 60% software development and 40% leading task and interacting with clients
• Solving technical problems using computer science and systems development approaches in areas that require mathematical and/or statistical methods and knowledge
• Interacting and communicating with clients
• Interacting with teams of scientists including, but not limited to epidemiologists, mathematicians, computer scientists, statisticians, and engineers
• Proactively managing expectations and meeting deadlines in a fast moving, agile software development environment
• Conducting and participating in assigned projects with minimum of supervision and within time and budget constraints
• Interacting with on-site client team members as well as geographically diverse team members daily
• Maintaining excellent communication with team members and developing and maintaining a strong working relationship with the client
• Continued job performance improvement through on-the-job training and outside study
• Thrive in a multi-disciplinary environment solving problems in a variety of application areas
• Minimal domestic travel
The Following Requirements Must be Met to be Considered for this Position:
• Bachelor's Degree in Computer Science, Computer Information Science, or Computer Engineering with at least 5 years of demonstrated work experience; OR equivalent combination of education and experience.
• Demonstrated experience interacting and communicating with stakeholders
• Demonstrated experience leading development tasks
• Demonstrated experience in all of the following and advanced in at least one of the following
• Object-oriented programming with languages such as Java/JavaEE or C#
• SQL and relational database engines such as SQL Server, MySQL, PostgreSQL, or Oracle
• Web development technologies such as HTML, XML, JSON, CSS, and JavaScript and accompanying frameworks and libraries (e.g., jQuery, Bootstrap, etc.) and Experience with additional JavaScript frameworks (e.g., React, Angular, Vue)
• Development tools (e.g., NetBeans, Eclipse, Visual Studio Code, etc.)
• Demonstrated experience with Agile development
• Demonstrated ability to develop, test, document, and maintain computer code for deadline driven projects
• Demonstrated ability to participate in requirements gathering process, provide user documentation, and write clear, concise comments within programs
• Excellent written and oral communication skills
• Must be a US Person with the ability to obtain and maintain a government clearance
What's in it for You?
·       One of the industry leaders in applied science and technology
·       Extremely interesting nature of work
·       Ranked in the top 500 of best employers in America by Forbes
·           Work alongside a very talented group of engineers, data analysts, mathematicians and statisticians 
Brooksource provides equal employment opportunities (EEO) to all employees and applicants for employment without regard to race, color, religion, national origin, age, sex, citizenship, disability, genetic information, gender, sexual orientation, gender identity, marital status, amnesty or status as a covered veteran in accordance with applicable federal, state, and local laws.
JO-2101-107701