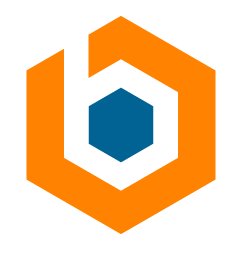 Software Quality Engineer – Staff
Large Medical Device Client
Full-time (Remote/Hybrid)
Position Overview
We are looking for an energetic and motivated Software Quality Engineer to join our client, a Fortune 500 Medical Device organization, to assist with their growing Digital domain within DRE (Digital, Robotic and Enabling Technologies). The right candidate will be assisting our client with setting up the quality environment for new product development of power tools, assisting with quality concepts, compliance, and software development. We are seeking an IT professional who embodies the below skills:
Dedicated achiever. Relentless about quality, people thrive in a fast-paced environment and will stop at nothing to ensure a project is complete and meets regulations and expectations.

Goal-oriented. Keeping the customer and system requirements squarely in focus, people who deliver safe and robust solutions.

Analytical problem solver. People who go beyond just fixing to identify root causes, evaluate optimal solutions, and recommend comprehensive upgrades to prevent future issues.

Collaborative partner. People who build and leverage cross-functional relationships to bring together ideas, information, use cases, and industry analyses to develop best practices.
JOB DESCRIPTION
Guide software development teams through our internal quality system(s) process to ensure products are developed in compliance with procedures and other regulations such as FDA part 820, part 11, HIPAA, ISO 13485, and SOC2.

Actively participate in defining and updating quality system software processes to support quality software as required in alignment with regulations/compliance such as for change control, data privacy, software development, and security.

Owns SOC2 compliance activities and participates in internal and external audits

Perform risk analysis and develop mitigation strategies as appropriate.

Present risks associated with the product/solution use during Design Reviews and track the design, and documentation to mitigate those issues throughout the development process.

Influence new product development teams when defining design verification and validation test requirements to ensure design inputs and compliance requirements are met.

Provides oversight for NC/CAPA activities

Work with leadership and team members to solicit process requirements and drive organizational change for continuous process improvements.

Function in an Agile (Scrum)/DevOps team while using ALM tools.

Participate in daily scrums, sprint planning, and closing.
REQUIREMENTS
Bachelor's degree or equivalent in Engineering or Quality.

4+ years experience in a software engineering organization in a development or quality engineering role.

Understanding of FDA, ISO, HIPAA, SOC2, and other regulations and standards.

Strong knowledge of Quality Concepts (e.g. CAPA, Audits, Statistics).

Experience in working in a compliance risk situation.

Demonstrated ability to advocate for product excellence and quality.

Demonstrated ability to effectively work cross-functionally with other departments, including Product Development, Operations, Regulatory Affairs, and Marketing.

Working knowledge of process validation (GAMP5 – CSV – Computer Systems Validation)

Working knowledge of different SDLCs (software development life cycle), particularly agile scrum/SAFe/DevOps model.

Knowledge of cloud-based technologies such as Microsoft Azure (preferred) / Amazon Web Services.

Applied knowledge of Good Documentation Practices (GDP)

Experience implementing process improvements

Must possess strong project management skills as well as have the ability to manage multiple tasks simultaneously.

Demonstrated ability to successfully manage and complete projects in a matrix organization.
Nice to Haves:
Experience with performing security assessments or audits.

Experience working in a regulated environment preferably in software medical device R&D and manufacturing processes.

Thorough knowledge and understanding of US and International Medical Device Regulations.

Knowledge and understanding of AICPA SOC2 certification requirements
Travel Percentage: 10%
EQUAL EMPLOYMENT OPPORTUNITY
Eight Eleven Group is an equal opportunity employer. Our company hires, transfers, and promotes on the basis of ability, without consideration of disability, age, sex, race, color, religion, height, weight, marital status, sexual orientation, gender identity or national origin, or any factor contrary to federal, state or local law.
Brooksource provides equal employment opportunities (EEO) to all employees and applicants for employment without regard to race, color, religion, national origin, age, sex, citizenship, disability, genetic information, gender, sexual orientation, gender identity, marital status, amnesty or status as a covered veteran in accordance with applicable federal, state, and local laws.
JO-2205-123063