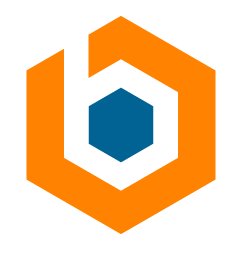 Construction Supervisor – Solar Sites
Responsible for the management, direction and coordination of construction for plant projects, maintenance and outages. Provide direction, supervision and coordination of assigned supervisors.
PRIMARY DUTIES AND RESPONSIBILITIES
Within the limits of authorized company objectives, policies, procedures, plans and budgets, the Project Field Superintendent has the responsibility and duties as follows:
1. Providing direction of all craft disciplines by assigning duties and responsibilities to supervisors to ensure proper oversight of contractor safety, quality, work progress and performance, cost and schedule on all assigned projects.
2. Determine contract methodology and manage multiple construction contracts.
3. Provide constructability input during the design phase.
4. Determine TEC supervision and contractor field resource requirements. Review contractor craft manpower to ensure that proper and efficient manpower levels are obtained.
5. Determine and address personnel developmental needs of direct reports.
6. Assist the Construction Manager in developing and maintaining relationships with multiple contacts including: existing plant personnel and management; contractor personnel; construction companies and their senior management; and the local leadership of the union building trades.
7. Assist Construction and Project Management to review and recommend acceptance or rejection of any contract extras while ensuring that all contracts extras/changes are coordinated with the Project Controls group.
8. Coordinate storm preparedness and restoration for the project assignments.
SUPERVISION
Direct supervision: Construction supervisors and/or contracted supervisors.
Indirect supervision: All contractor management personnel, varying in number up to 400 individuals.
RELATIONSHIPS
Internal: Frequent contact with Directors, General Manager, Project/Construction Manager and all levels of employees within Energy Supply.
External: Directly interface with Contractors, Vendors, Suppliers, and Engineers.
QUALIFICATIONS
Education
Required: High School Diploma or Equivalent.
Preferred: Bachelor's degree in Business, Engineering, Engineering Technology, Building Construction, or related degree.
Related Experience
Required: Minimum of ten (15) years related work experience, or twelve (12) years of related experience in power plant operations or maintenance.
Preferred: Managerial experience in heavy industrial construction or project management preferred.
Supervisory Experience
Required: A minimum of five (5) years of supervisory experience.
Knowledge/Skills/Abilities (KSA)
Required:
–         Experience in power plant operations or maintenance required.
–         Must have strong interpersonal and communication skills. Knowledge of construction codes/standards and management techniques.
–         Proven experience in managing multiple projects, priorities and strategic initiatives. Demonstrated track record leading teams to achieve superior results.
–         Proven leadership skills in setting strategic direction and developing plans that achieve desired business results.
–         Strong interpersonal and performance management skills. Ability to facilitate and manage change within a large organization.
–         Ability to plan and organize various projects to support Department goals.
–         Possess strong interpersonal skills, leadership qualities, and team building skills.
–         Work experience with safety programs. Travel, including occasional air travel, required. Ability to obtain a passport.
WORKING CONDITIONS
·        Respond to plant/project needs with 24/7 coverage, Travel from home office to TEC's Big Bend, Bayside and Polk Power Station on a frequent basis.
·        Working outdoors in hot, humid, wet and/or cold conditions.
·        Working in a power generation facility
·        Working in elevated noise areas (hearing protection required)
PHYSICAL DEMANDS/ REQUIREMENTS
·        Walking, bending, climbing stairs throughout the work day
·        Must be able to work from elevated platforms (fall protection required)
·        Must have flexibility to crawl in and out of tight confined areas (confined space requirements) "
Brooksource provides equal employment opportunities (EEO) to all employees and applicants for employment without regard to race, color, religion, national origin, age, sex, citizenship, disability, genetic information, gender, sexual orientation, gender identity, marital status, amnesty or status as a covered veteran in accordance with applicable federal, state, and local laws.
JO-2308-138578