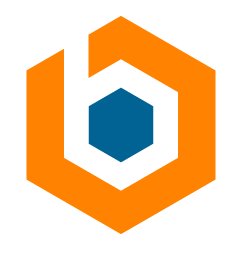 Description:
Max Bill Rate $100
Sr. AEM Tech Developer
Where is the work to be performed? (Please list preferred UHG facility, if other please specify i.e. remote work, rural, etc.) Eden Prairie / Telecommuter / Remote during COVID
Can you please provide a summary of the project/initiative which describes what's being done?
Project Details: Resource will be focused on developing features for Optum digital assets.
What does the ideal candidate background look like (ex: healthcare specific background, etc.): Strong digital experience in large enterprises
What does the team make-up look like – how many members and what is the break-down of the team's skill sets (ex: 1 PM, 4 Developers, etc.): 1 Product Owner, 1 Scrum Master, 1 Tech Lead, 1 AEM/Front end engineer, 2 Java Backend Engineers, 1 QE engineer
—-
Responsibilities
•Solve problems related to the member experience and member engagement in health programs
•Be an independent self-directed resource in scrum team to work on Optum's digital assets
•Be able to implement solutions and deliver artifacts on a timely basis to meet customer deadlines
•Partner with our product team to recommend industry best solutions for our digital assets
Responsible for these artifacts
•Produce working software code of Optum digital assets
•Actively participate in solutioning discussions and provide updates to documentation (including but not restricted to design documents, quality documents, architecture documents etc)
•Provide technical recommendations, guidelines and best practices for the technical team
Skill Set
•Strong experience in Adobe experience manager AEM (version 6.5 preferred)
•Strong experience in front end technologies: Angular, CSS, HTML
•Strong experience in using the following aspects of AEM : Sling , Dialog Configuration, authoring environment, CRX DE, Package Manager, Users Administration Area, Assets Area, OSGi consoles
•Strong experience in Javascript, Servlet and JSP development
•Experience with CICD using tools like Jenkins, Maven and Github
•Experience in configuring Openshift for AEM
•Experience building and using REST APIs
•Strong experience building robust and scalable enterprise applications
•5+ years of experience in front-end technologies using AEM
What are the work hours? (ex. 9am-5pm, day/night shifts, rotating shifts, etc): Typically 8 am to 5 pm, but will require candidates to attend early morning meetings with resources in India
What does the interview process look like?
a. How many rounds? 2
b. Video vs. phone? Video
c. How technical will the interviews be? Combination of behavioral and technical.
Brooksource provides equal employment opportunities (EEO) to all employees and applicants for employment without regard to race, color, religion, national origin, age, sex, citizenship, disability, genetic information, gender, sexual orientation, gender identity, marital status, amnesty or status as a covered veteran in accordance with applicable federal, state, and local laws.
JO-2104-110266