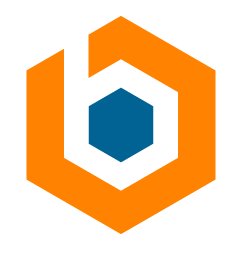 Sr. Automation Engineer (Selenium + Java)
100% Remote Forever
Contract to Hire
Top Requirements: Selenium Java, Strong Java Knowledge. Able to create or update and maintain medium to complex frameworks, and also do performance tests using JMeter. Some knowledge on Cloud.
Primary Responsibilities:
• Serve as an IT resource for medium-size projects to large-size projects
• Expertise in developing automated test scripts using Selenium, Cucumber, with integration to Jenkins and Sauce labs
• Proven experience in writing, executing and monitoring automated test suites using Selenium WebDriver using Java
• Automated regression testing/ reporting experience – Selenium, driver factory, maven project, allure reporting, cucumber.
• Experience testing GUI applications, web services and/or web applications (Backend and frontend)
• Experience in testing REST services
• Experience in Automation ATDD framework implementation
• Ensure that development standards and procedures are adhered to thorough understanding of SDLC, specifically automated QA processes in Agile development environments
• Very experienced in developing Java code with latest web design concepts
• Provide accurate and timely estimates for tasks.
• Very good understanding of multiple test automation frameworks and able to create and maintain the framework.
• Ability to adapt in a dynamic work environment, learn quickly and solve problems
• Demonstrated technical and analytical skills.
• Excellent verbal and written communication skills with the ability to adjust to meet the needs of the audience
• A self-starter who is detail oriented and able to work with others during time constraints and meet deadlines
• Experience in relational databases (Primarily SQL and MYSQL)
• Accessibility testing; web pages and PDF reports
Required Qualifications:
• 5+ years of automated testing experience in Java
• 3+ years of building Automation Frameworks within Selenium
• 2+ years working with RESTful services
• 2+ years working with cross-browser testing
• 2+ years working with relational databases
• 2+ years working in an Agile environment
• 2+ years working on Performance testing
Preferred Qualifications:
• Healthcare Industry experience
• Understanding of Spring Framework, JMS, multi-threading and XML (Xml Beans, JAXP or JAXB)
• Working experience with one or more of the following Maven, OpenShift, Jenkins, Github, Oracle and mySQL
• Extensive experience in complex projects with division or company-wide scope Development background
Brooksource provides equal employment opportunities (EEO) to all employees and applicants for employment without regard to race, color, religion, national origin, age, sex, citizenship, disability, genetic information, gender, sexual orientation, gender identity, marital status, amnesty or status as a covered veteran in accordance with applicable federal, state, and local laws.
JO-2111-117824