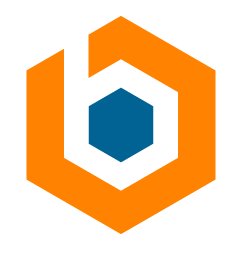 Senior Data Engineer
Client: T-Mobile
Duration: 6-month contract-to-hire
Job Summary
The Technology Data Engineer will work with a team of other developers to define, design, develop, integrate, and re-engineer Enterprise Data warehouse. Data Marts, Data Virtualization and Data Visualization components in different environments which meet customer's analytical and business intelligence requirements, scales easily and supports deployment in highly available environments. The engineer will participate in BI architecture, design and development of various software components focused on creating BI applications that leverage technologies such as Cloud Data Warehouses, MPP Databases, Data virtualization, micro services, ETL, and Big Data platforms and technologies. Works in a DevOps team working on technical assignments in an Agile fashion that are semi routine in nature but recognizes that need for occasional deviation from accepted practice. Normally follows established procedures on routine work, requires instructions only on new assignments.
Main Responsibilities
Technical System Expertise: Understands data warehouse development practices and processes including ETL design, Dimensional models, slowly changing dimensions, Data Security components, Data quality methods, how MPP databases operate and data flows. Aware of current technology benefits. Expected to independently develop full stack ETL solution from source to staging to presentation layers. Understands the building blocks, interactions, dependencies, and tools required to complete BI Data warehousing software and automation work. Independent study of current technology is expected. Interact with system engineers to define continuous delivery and/or DevOps solutions, data security and/or necessary requirements for automation.

Technical Engineering Services: Supports BI Data Warehousing and Enterprise Data Solutions projects by analyzing, designing, and developing ETL solutions; conducting tests and inspections; creating BI reports and virtualization components. Create interface jobs/APIs for data sharing with internal and external stakeholders Ensure we use accurate and secure methods to extract data. Analyze Big Data and MPP Databases to discover trends and patterns. Participates in reviews (walkthroughs) of technical specifications and program code with other members of the DevOps team. Expected to supervise associate engineers on occasion. 

Innovation: Presents new ideas which improve existing BI Data Warehousing systems/processes/services. Presents new ideas which utilize new frameworks and reusable components to improve existing ETL jobs/processes/services. Express new perspectives based on independent study of the industry. Review current company processes to highlight questions that may drive process refinement and optimization.

Technical Writing: Maintains knowledge of existing technology documents. Writes basic documentation on how technology works. Contributes clear documentation for new code and systems used. Documenting systems designs, presentations, and business requirements for consumption at the engineer level. Develop application support documentation as required by the application support teams for acceptance of systems changes into production.

Technical Leadership: Collaborates with other DevOps teams and utilizes BI system expertise to deliver technical Data Warehousing and reporting solutions. Continuously learns new BI technologies.
Required Skills
Bachelor's Degree in Computer Science, Management Information Systems, or equivalent experience

4+ years experience Professional experience in building Data marts, data structures, data storages, data warehouses, data archives, and data analysis using Big Data stack (Hadoop, Nifi, Azure Data Bricks, etc) or MPP Systems (Teradata, Snowflake) or SQL Server Stack (Azure Cloud or On-Prem)

4+ years advanced SQL skills, including use of derived tables, unions, multi-table inner/outer joins

Experience working with data warehousing applications (Teradata or big data Hadoop stack or SQL Server Analytics (SSIS, SSRS, Azure Synapse) or Snowflake

4+ years ETL Development experience using standard ETL tools like Informatica, DataStage, SSIS, Talend or BODS

2+ years Cloud Data Warehousing experience

2+ years BI Visualization experience developing reports using COGNOS or BO or PowerBI or Qlik and analytic cubes utilizing SQL Server Analysis Services (SSAS)

DevOps utilizing Test Driven Development, Mob programming, Code Generator Tools

Agile methodologies (SCRUM, Kanban) or Lean, Jira, Jira Align
Preferred Skills
Expertise in logical and physical data model design using various modelling Tools like Erwin 7.3 and Power Designer

Applied experienced implementing data virtualization at enterprise scale using Denodo or Presto or other tools

Azure DataBricks or Azure Synapse Cert
Brooksource provides equal employment opportunities (EEO) to all employees and applicants for employment without regard to race, color, religion, national origin, age, sex, citizenship, disability, genetic information, gender, sexual orientation, gender identity, marital status, amnesty or status as a covered veteran in accordance with applicable federal, state, and local laws.
JO-2202-120410