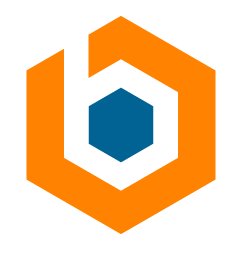 Senior Data Scientist  
Stamford, CT  
6-Month Contract-to-Hire 
Our Fortune 100 Telecommunications client's customer-experience driven team is hiring for a Senior Data Scientist to lead the development of machine learning/predictive model applications built to provide real-time information into customer servicing data.
We are seeking an individual who is inherently passionate about data (modeling, forecasting, optimization) and comes from a diverse background that lends well to improving customer/business operations across a large organization. The most successful individual in this position will be able to combine their knowledge of Data Science with a multi-faceted background in business and the ability to understand the customer's point of view.
You will have the opportunity to implement new technologies and best practices for a large organization while directly contributing to one of the organization's most visible initiatives. If you feel this describes you, keep reading and apply!
Minimum Qualifications: 
3-5+ years' experience within data science (will consider less experience in lieu of a PhD degree)
Strong skills and experience with Python 
Strong experience developing and deploying machine learning and analytics models (predictive & descriptive modeling)
Regression and classification using techniques such as linear models, GLMs, GBMs, tree-based methods, unsupervised clustering method
Hands-on working experience with RDBMS, excellent SQL skills, scripting, and coding
Advanced-level skills with databases, including SQL and utilizing data stored in complex schemas  
Ability to communicate results and recommendations to a wide variety of audiences including executive leadership  
Extracting data and delivering complete analytics and machine learning products primarily using Python; secondary experience with R, Java, JavaScript, C, C++, Scala, or Julia is an asset  
Experience with visualization or BI tools, such as Tableau, Looker, MicroStrategy, RapidMiner, or anything Microsoft Power BI  
Big data experience (Hadoop, Hive)
Primary Responsibilities: 
Provide unique insight into business and customer operations to challenge and disrupt the status quo, cut across organizational boundaries and support a culture that leverages data to improve the customer experience
Research and develop machine learning models and algorithms for data analysis and discovery
Leverage multiple data sources to produce intelligent data products that solve the needs of business and engineering for business intelligence, operational analytics, descriptive models, predictive models, diagnostic models, and prescriptive models  
Drive the execution of the analytics lifecycle, leveraging significant experience in leading this type of work in previous roles  
Increase speed to delivery by architecting and implementing automated solutions across the data and analytics lifecycle  
Provide technical oversight and expertise for activities including experimental design, machine learning, ad-hoc analytics, and statistics  
Perform problem formulation, requirements analysis, and planning  
Responsible for interpretation of results – for both causal inferences and predictive sensitivity and specificity  
Help teach and explain techniques and tools used to a broad set of business-intelligence, data, and analytics professionals with varied backgrounds  
Deliver results using metrics-driven analysis, and communicate the costs and tradeoffs of ideas to stakeholders and top management  
What's In It For You? 
Ability to make impactful decisions for the company and implement solutions with a high level of autonomy 
Exposure to high-level executives within a Fortune 100 company at the headquarters location 
Easy commute in from train station; 5-minute walk 
Brooksource provides equal employment opportunities (EEO) to all employees and applicants for employment without regard to race, color, religion, national origin, age, sex, citizenship, disability, genetic information, gender, sexual orientation, gender identity, marital status, amnesty or status as a covered veteran in accordance with applicable federal, state, and local laws.
JO-2109-115786