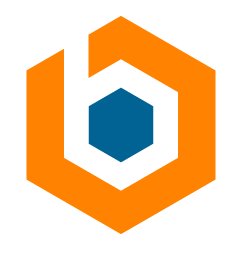 Sr. Fullstack Java Developer
Location: Dayton, OH
Contract to Hire/Full Time Opportunities
Our Midwest Wholesale and Distribution client is seeking a Senior-level Full Stack Developer to join their payroll and compliance space as they are modernizing their systems. This role is responsible and accountable for risk by openly exchanging ideas and opinions, elevating concerns, and personally following policies and procedures as defined. This team is looking for a developer coming from a Java based environment with experience consuming RESTFUL based web services, Spring Boot, and Angular on the front end. Will be expected to coach and mentor other developers.
Required Experience:
• 4+ years of related professional experience
• Experience with onshore/offshore development teams (Optional)
• Angular (preferably Angular2 with typescript and Angular CLI – we are currently on Angular6)
• Other JavaScript flavors (preferred)
• Github profiles are a plus
• Spring Boot (Mandatory)
• RESTful Web Services
• Experience in an Agile/Scrum environment
• Ionic 3
• Airwatch
• Bootstrap
• HTML
• Managing Certificates
• Mobile Devices
• Experience coding in responsive/adaptive design
• Experience with Java Design Patterns
• Experience with Development of Shared Modules in Angular2 or Higher
• Bachelor's degree in Computer Science or related field or equivalent of 8+ years related professional experience.
Roles and Responsibilities:
• Work with development teams in an agile context as it relates to software development, including test driven development, automated unit testing and test fixtures, and pair programming.
• Create Web application front end as per design comps and information architecture.
• Develop the Web App UI using HTML, CSS/SCSS, BootStrap and Angular 9.1 (and above) etc.
• Integrate front-end application with the application business layer
• Constantly learn new technologies and skills via media, courses, or new applications
• Plan and estimate projects and reports hours to administration for billing
• Follow best practices and standards for accessibility and cross-browser compatibility
• Work in teams with project managers, UI/UX designers, Developers and Architects
• Follow established coding standards and group procedures individually and in teams
• Efficiently operate in a Linux shell environment
• Configure Jenkins to automate builds and deployments
• Perform DevOps functions such as CI/CD scripting, test automation, etc
• Perform Code Reviews and Integration Testing• Engage in requirement specification process for new software functionality
• Ensure design consistency with our development standards and guidelines
Required Qualifications/Skills:
• Minimum of Bachelors or above in Computer Science or Computer Engineering or in related field of study.
• Software development experience including: OOPS, distributed programming, design patterns, RESTful service implementation, Service Oriented Architecture, Test-Driven Development, Acceptance Testing.
• Multi-tier application design and development.
• Multi-threaded design and development.
• Excellent problem solving and communication skills.
Brooksource provides equal employment opportunities (EEO) to all employees and applicants for employment without regard to race, color, religion, national origin, age, sex, citizenship, disability, genetic information, gender, sexual orientation, gender identity, marital status, amnesty or status as a covered veteran in accordance with applicable federal, state, and local laws.
JO-2107-113412