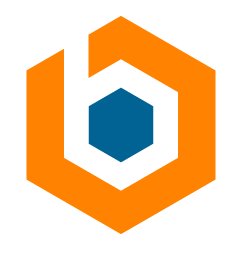 Sr. Full Stack Engineer
Contract or Contract to Hire
Remote or Eden Prairie, MN
This Sr. Full Stack Developer belongs to Self-Organizing and Cross Functional development team and is able to convert sprint backlog items to shippable product. They will collectively own end to end development responsibility for a given Agile Team / POD. He/she will design, code and test the user stories committed for a sprint. Works independently under limited supervision. Possess skills to effectively deal with issues, challenges within field of specialization to develop application solutions.
Primary Responsibilities:
Technically hands on and excellent in Design, Coding and Testing
Creation of high/low level application design
Participates and contributes in Sprint Ceremonies.
Promote and develop the culture of collaboration, accountability & quality. 
Provides technical support to team. Helps team in resolving technical issues
Closely working Business Teams, Onshore partners, deployment and infrastructure teams.
Develop innovation, strategies, processes, and best practices
Excellent verbal, written and interpersonal communication skills
Agile:
Understanding of various agile methodologies such as Scrum, Kanban
Working experience of Test-Driven Development.
Data/Information Security:
Working knowledge on common security vulnerabilities, their causes, and implementations to fix the same.
Security scanning methodologies and tools (e.g. HP Fortify, Whitehat, Web inspect)
Good in Data Structure, Algorithms and Design Patterns.
Demonstrates excellent problem-solving skills.
Good in design thinking and approach to solve business problem by applying suitable technologies (cost efficient, high performance, resilient and scalable).
Technical Skills
Database: 2+ working experience of database (SQL or MYSQL), understand concept of Big Data, NoSQL/Flat Database.
API /Web Services: 1+ year working experience in Web Services / API, REST Architecture etc. (Mandatory)
Java 8, Spring Boot, Jersey, Swagger, JBoss, NodeJS, File Processing
UI – Angular 8+ (Mandatory)
DevOps:
Working experience in CI/CD pipeline (test, build, deployment and monitoring automation).
2+ years working experience of software configuration management and packaging.
Experience in using automated deployment and release management tools such as XL Deploy, XL Release, Jenkins (Mandatory)
2+ years working knowledge of build tools such as Maven/Gradle
Cloud (Desirable)
Working Experience or good knowledge of cloud platform (e.g. OpenShift, Azure, AWS), preferably Azure Cloud (Desired). Capable of demonstrating how to develop a sample cloud-based application / micro-services architecture.
Must Have Skills:
Java 8
Angular 8+
Agile Development
Preferred Qualifications:
Excellent verbal, written and interpersonal communication skills
Ability to work collaboratively in a global team with a positive team spirit
Knowledge of US Healthcare domain
Knowledge or certification – LeSS
Work experience in product engineering
Nice To Have Skills:
Azure Cloud
Jenkins, Selenium, Cucumber, Jasmine, Karma
Brooksource provides equal employment opportunities (EEO) to all employees and applicants for employment without regard to race, color, religion, national origin, age, sex, citizenship, disability, genetic information, gender, sexual orientation, gender identity, marital status, amnesty or status as a covered veteran in accordance with applicable federal, state, and local laws.
JO-2211-130729