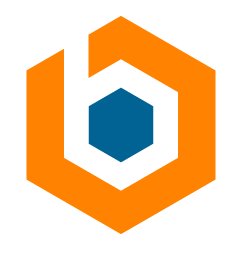 Description:
Max Bill Rate? 100
Job Position Title? Sr Software Engineer
Contract Only
Where is the work to be performed? (Please list preferred UHG facility, if other please specify i.e. remote work, rural, etc.) Remote or MN051
Can you please provide a summary of the project/initiative which describes what's being done? RADCARD – Prior authorization, Intake for Utilization management
Please describe the team the candidate will be working with – how many members and what is the break-down of the team's skill sets (ex: 1 PM, 4 Developers, etc.)? 1 Lead engineer and 5 Developers
What does the ideal candidate background look like (ex: healthcare specific background, etc.)? healthcare would be great
What are the top 5-10 responsibilities for this position? (Please be detailed as to what the candidate is expected to do or complete on a daily basis)
All phases of software engineering including requirements analysis, application design, and code development and testing ∙ Designing reusable Java components, frameworks and libraries ∙ Working closely with architecture group and driving solutions ∙ Troubleshooting production support issues post-deployment and drive solutions ∙ Demonstrating substantial depth of knowledge and experience Java development ∙ Java/J2EE ∙ SQL ∙ Application Developer ∙ Proficient in MS Office, Visio
What skills/attributes are required (Please be detailed as to number of years of experience)?
Java/J2EE
Kafka
API Development
Cloud – Azure
Kuberneties
Camunda – Rules
Postgress
Snowflake
GraphQL
• Application Developer
• Proficient in MS Office
What skills/attributes are preferred (will set a candidate apart)?
Angular JS
What are the work hours? (ex. 9am-5pm, day/night shifts, rotating shifts, etc) 9 to 5
What does the interview process look like?
o How many rounds? 1
o Video, phone, or in person? Video
o How technical will the interviews be? Highly technical
Brooksource provides equal employment opportunities (EEO) to all employees and applicants for employment without regard to race, color, religion, national origin, age, sex, citizenship, disability, genetic information, gender, sexual orientation, gender identity, marital status, amnesty or status as a covered veteran in accordance with applicable federal, state, and local laws.
JO-2103-109771