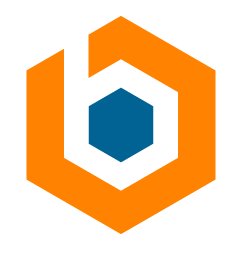 Brooksource is seeking an SRE for our Fortune 100 Health Insurance Client. As an SRE, you will be joining a Shared Services team that will be utilized by multiple business entities within the organization.
A commitment to collaboration is essential. This person must be a critical thinker and self-starter, as well as a team player who works well with a diverse team. This position is a 6-12 month right-to-hire.
Position Responsibilities:
Leverage various technologies to improve feedback and delivery by deploying containerized systems and services in support of operational efficiencies, and work with teams to build self-supported, sustainable operational ecosystems.
Coordinate and assist teams in building competencies with infrastructure using object oriented programming and configuration management domain specific language.

Strong knowledge of Git and CI/CD tools such as Jenkins, Jira, Confluence etc.

Experience with developing/deploying in cloud environments (AWS, Azure, Google).

AWS is our preferred cloud experience

Documenting, communicating, testing, and troubleshooting using industry-standard QA & Communication tools such as Selenium, Renorex, etc.

Build and working with various data models and databases (Postgres, Mongo, DynamoDB, SQLite, APIs, data feeds, etc.)

Building real-time data visualizations, maps, charts, dashboards, etc.

Build platforms that teams can leverage to accelerate innovation in the areas of reliability, scalability and velocity.
Design and maintain software development and software operation toolchains.
Collaborate with infrastructure, operations and application support teams to adopt new approaches to their work as well as analyzing system performance and reliability, and making necessary recommendations.

Strong experience with Linux and Linux-based DevOps environments

Proven ability to document, present and communicate to customers and stakeholders

Proven ability to innovate, design and implement new ideas and concepts into existing projects
Education/Experience:
Bachelor's degree in Computer Science, Information Systems Management, Engineering or related field or equivalent experience.
3-5 years of experience in the field or in a related area. Experience with software engineering, enterprise operations support, object-oriented programming, automation, consulting with internal customers, cloud based enterprise-grade cloud systems management and full stack engineering.
Ability to quickly learn technologies such as Docker, Kubernetes, Ansible, Puppet, Nginx, HAProxy, Elasticsearch, MariaDB, GoLang and Python.
Dynatrace and Splunk experience preferred.
PEGA Experience preferred
Environment:
Company size: Fortune 100
Hours: Standard 40-hour week
Dress Code: Business casual
Location: Sacramento, California
Benefits of working with Brooksource:
Direct communication with the hiring manager, which allows us to have a clear understanding of the timeline and move candidates through the interview process faster. 
Dedication to keep an open line of communication and provide full transparency.  
Brooksource provides equal employment opportunities (EEO) to all employees and applicants for employment without regard to race, color, religion, national origin, age, sex, citizenship, disability, genetic information, gender, sexual orientation, gender identity, marital status, amnesty or status as a covered veteran in accordance with applicable federal, state, and local laws.
JO-2102-108593