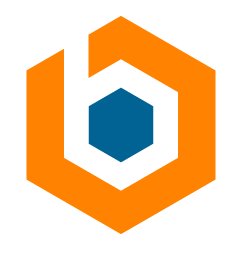 Business Systems Analyst II
Health Insurance Company
Cincinnati, Ohio
One of the nation's leading Health Insurance providers is growing and looking to add a System Analyst to one of their existing Scrum Teams. The System Analyst will be responsible for data analysis, triaging defects, and identify root causes within their systems. A strong System Analyst will understand the intake of data and how it impacts the various systems that it is moving through. Soft skills are just as important as technical skills. An exceptional candidate will be a strong communicator, well-organized, and a self-starter.
Environment:
You will be working closely with the Software Product Architect and Technical Program Manager in an Agile environment driven by project-based work

Virtual onboarding and WFH for the time being but will require onsite once we go back to normal!
This team is looking for someone who can deep dive into data and understand the big picture on how this data will effect the day to day of the systems and business. You need to be able to work independently but also communicate closely with stakeholders on their needs to help them understand what this data means and then enhance business requirements or modify them.
Requirements:
This position is open to IT professionals with 5+ years of relevant experience in a fast-paced, dynamic environment

Strong experience using data analysis tools such as SQL, XML, Excel and JSON. Experience with RDBMS is a plus.

Exceptional ability to analyze data sets and table structures and effectively communicate to stakeholders the impact of their requests.

Familiarity with triaging data defects is required.

Effective communication abilities to actively work and collaborate with team members and business partners to better understand the needs of the business and help them modify, improve, and expand on their requirements.

Ability to multi-task and re-prioritize as necessary to constantly evolving needs.

Experience with / understanding of Integrated Systems is required.

You must have experience with SQL, Oracle, and a basic understanding of Java. This position will not require any coding.

You must hold a bachelor's degree in Computer Science or a related field.

There are no required certifications, but development and data analysis certifications would be a plus.

Responsible for defining and managing the scope of Systems projects. 

Ability to work independently and identify issues and how to fix them.
Primary duties may include, but are not limited to: 
Direct experience working with end-user data

Triages defects and determines root cause.

Defines functional, usability, reliability, performance and support requirements of a system. 

Creates and performs feature testing and determines environmental needs. 

Provides the link between the technical and business views of the system by ensuring that the technical solutions being developed will satisfy the needs of the business.

Additionally, helping business understand their requests and the impacts requests may have on the systems and applications. 

Partners with business, architecture and infrastructure and oversees all service levels to ensure business area satisfaction. 

In depth knowledge of tools utilized. 

Defines detail design components with high level architecture blueprints. 

Coordinates integration activities to ensure successful implementation. 

Ensures effective monitoring of systems. 

Defines development strategy, standards and support tools.

Proactively works with stakeholders to identify future system opportunities and enhancements. 
Brooksource provides equal employment opportunities (EEO) to all employees and applicants for employment without regard to race, color, religion, national origin, age, sex, citizenship, disability, genetic information, gender, sexual orientation, gender identity, marital status, amnesty or status as a covered veteran in accordance with applicable federal, state, and local laws.
JO-2103-109057