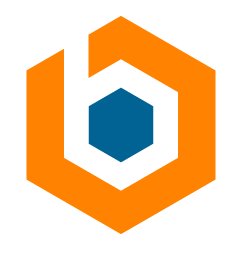 Description:
Max Bill Rate $40
What is the specific title of the position? Systems Mgmt Specialist
Remote
Can you please provide a summary of the project/initiative which describes what's being done?
– The candidate will be working as a monitor and operations staff for the IBMi servers. They will also have responsibilities within Sterling Integrator, Tidal, Robot Schedule, and Service Now.
What does the ideal candidate background look like (ex: healthcare specific background, etc.)?
– Have a background in IBMi server monitoring or operations, some experience with Incident management software (Service Now preferred), and the ability to work weekends and overnights
What does the team make-up look like – how many members and what is the break-down of the team's skill sets (ex: 1 PM, 4 Developers, etc.)?
– 10 team members. Most of the team has had previous IBMi operations experience.
What are the top 5-10 responsibilities for this position? (Please be detailed as to what the candidate is expected to do or complete on a daily basis)
– IBMi operations and monitoring – eyes on screen ability to identify messages and errors
– Incident management ticketing – responsible for monitoring ticket queues and opening tickets for issue resolution
– Good Information Systems knowledge – multiple applications are used to monitor all possible avenues of error notification
– After hours contact support – Call out to 2nd level, internal department SMEs
– Troubleshooting experience – Reading errors, viewing code, rerunning/submitting of jobs or processes. Summarizing findings and communicating to other departments.
What skills/attributes are a must have (Please be detailed as to number of years of experience)?
– IBMi experience 4+ years
– Incident Management ticketing 2+ years
We cannot provide sponsorship upon conversion
What skills/attributes are nice to have?
– Service Now
– Sterling Integrator
– IBMi operations
What are the work hours? (ex. 9am-5pm, day/night shifts, rotating shifts, etc)
– 3rd shift weekend, rotation with Sun – Wed 1st shift (4 week rotation)
o 3rd shift 10 hour shift Friday – Monday
 Start time 9, 10 or 11 PM
 End time 7:30. 8:30 or 9:30 AM
o 1st shift 10 shift Sunday – Wednesday
 7 AM – 5:30 PM
What does the interview process look like?
a. How many rounds? 1 (maybe 2)
b. Video vs. phone? Video preferred, phone is acceptable
c. How technical will the interviews be? Not technical, just looking for validation of experience
Brooksource provides equal employment opportunities (EEO) to all employees and applicants for employment without regard to race, color, religion, national origin, age, sex, citizenship, disability, genetic information, gender, sexual orientation, gender identity, marital status, amnesty or status as a covered veteran in accordance with applicable federal, state, and local laws.
JO-2103-109153