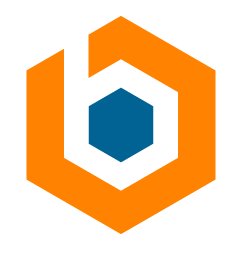 Description:
MAX BILL RATE: $150/hr..
Technical Manager
Position Overview: Will serve as the primary technical lead for a software innovation team, providing technical leadership and managing back and front-end developers to build, pilot, and sometimes scale innovative products using advanced technologies including cognitive services such as conversational AI, speech to text, text to speech, natural language processing, etc.. in Optum's Microsoft Azure cloud. This role will lead a small agile scrum team to create architectures and detailed technical specifications which will then be used to support the build-out of new innovative product solutions. Having an emphasis on utilizing MS Teams technology stack (.Net) for full cycle API-based end to end development and testing.
IDEAL BACKGROUND: A demonstrated tech lead with an R&D mindset that can design a solution, lead a small team to build it, and dig in to code for themselves as needed. Once proven, lead the team to pilot and, where applicable, scale the solution to multi-tenant, production dev ops.
TOP REQUIREMENTS:
1) Technical leadership/architecting for progression from small/fast-paced start-up-like to production environments and solutions
2) Microsoft .NET/Teams stack
3) Cognitive Services experience
ADDITIONAL REQUIREMENTS: Extensive experience with clinical product management, patient care delivery processes, Agile Software Development Life Cycle (SDLC), Microsoft Healthbot/chatbot framework, Microsoft Teams, and Microsoft Azure. ***
*** What experience will set candidates apart from one another? EMR/provider healthcare experience and experience moving from prototype to scale.
*** Cannot provide sponsorship upon conversion.
INTERVIEW PROCESS:
a. How many rounds? 1-2
b. Video vs. phone? Video
c. How technical will the interviews be? Not too technical, more focused on the process of new product ownership (i.e. roadmap, agile development, etc.)
Key Responsibilities: Primary responsibility will be to lead a development team to rapidly build innovative software. Design and develop scalable enterprise software applications using the modern-stack Microsoft technologies and systems for new product capabilities. Daily Interaction with project team members and business stakeholders to discuss high-level concepts and/or desired technology solution; suggests/influences optimal course of action to meet business needs.
Required Experience:
• Minimum of five (5) years of application development experience directly related to delivery of Microsoft based technology stack centered around enterprise solutions delivered following Agile and iterative processes
• Should demonstrate sound technical experience working with MS.Net frameworks, C# language, and team foundation server
• Ability to provide technical solutions/concepts to new development and critical business problems
• Involved with end-to-end application testing to ensure that the applications are defect-free and perform at an optimized level
• Senior level Development and Configuration expertise with MS Teams platform
• Senior level Development and Configuration expertise with MS Dynamics CRM (365)
• Microservice and API development experience • Understanding of Microsoft SQL Server and database related technologies Preferred Experience:
• Healthcare experience in the Provider / Clinical business space (HL7/FHIR) • Chatbot technology
• Microsoft Certified
LOCATION: Open to 100% Telecommuter or in Eden Prairie, MN after COVID restrictions are lifted.
What are the work hours? (ex. 9am-5pm, day/night shifts, rotating shifts, etc) 8-5 M-F
Brooksource provides equal employment opportunities (EEO) to all employees and applicants for employment without regard to race, color, religion, national origin, age, sex, citizenship, disability, genetic information, gender, sexual orientation, gender identity, marital status, amnesty or status as a covered veteran in accordance with applicable federal, state, and local laws.
JO-2105-110958