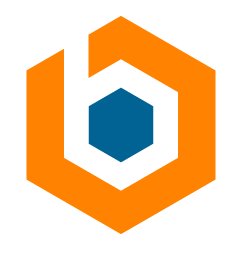 Technical Product Owner (Data Integration)
Charter Communications (Spectrum Reach) – Charlotte, NC
12 month contract-to-hire
Brooksource is looking to hire a Technical Product Owner for our Fortune 100 Telecommunications client in the Charlotte, NC area. As the Technical Product Owner, you will lead an agile team of data engineers and data analysts in defining and delivering innovative technology services and products. The Product Owner collaborates with business stakeholders and the development team to define and prioritize the product vision and features to maximize value delivered to internal business partners. They combine expertise in the domain of data development and business unit to apply Agile principles to deliver innovative data product solutions. 
The ideal candidate should have strong data warehousing skills, proficient with languages such as SQL and Python, and be consultative in nature. He/She should possess a technical background in enterprise data warehousing (cloud), business intelligence and data wrangling/ELT/ETL. This individual will play a significant role in the implementation, maintenance and continuous improvement of enterprise data platforms.
RESPONSIBILITIES:
Lead a data development team focused on digital marketing campaign data

Align future business priorities with current development objectives to ensure features are delivered efficiently

Understand and work with data pipelines (batch and real time) and data wrangling procedures using Python or SQL in a cloud environment

Perform root cause analysis in Snowflake / AWS data warehouse and suggest potential solutions

Write complex SQL queries to extract data

Drive development team determine what to build and in what sequence and provides oversight of development team productivity

Work with business stakeholders to define and communicate the product road-map and prioritize the Product Backlog to maximize ROI

Prepare the product backlog for the upcoming 2-3 sprints

Manage defect scheduling in the backlog

Write User Stories/Use Cases and acceptance criteria based on business needs

Enable incremental delivery of features over multiple releases, minimizing time-to-market

Conduct sprint retrospectives and contribute to continuous process improvement

Lead Community of Practice meetings with Product Owner team

People Management: Be responsible for performance management, skills development and career planning of development team
Establish a strong team culture conducive to agile delivery and nurture the team as part of a shared responsibility with the scrum master. Enable and empower team members to provide feedback, question investments and innovate
MINIMUM QUALIFICATIONS:
5-10 years of Product Owner experience
Experience in managing the delivery and expansion of a product in the digital platform, with data management, streaming, integration over the entire lifecycle in a global environment
Strong data architecture knowledge around enterprise data warehousing concepts, SQL development and optimization, and data integration
Advanced SQL scripting and querying experience – Expert in creating SQL objects like Tables, Complex Stored Procedures, Triggers, Views, Indexes, and User Defined Functions to facilitate efficient data manipulation and consistent data storage.
Demonstrated work experience of Agile methodology (SAFe preferred) and proficiency with a variety of agile project management tools (JIRA, Rally, TFS, etc.)
1+ years experience leveraging AWS across a global enterprise with huge volume of data
Deep understanding of data design patterns and current technology topics (e.g., cloud products and platforms, micro-service architectures, automation, and API integration)
Experience in analyzing data to identify deliverables, gaps, and inconsistencies in data sets
Uses strong written and oral communication to lead change, take initiative, and drive results 
Strong ability to manage roadblocks and conflicts leading to resolution to keep the project on track.
Ability to write well-defined User Stories/Use Cases and acceptance criteria.
NICE TO HAVE:
Media experience is a plus
Background in Analytics
Good negotiator, good business sense, decisive, trustworthy, proactive, flexible and open-minded
BENEFITS OF WORKING WITH BROOKSOURCE: 
Previous experience working with this client and placing both permanent employees and contractors.   
Direct communication with the hiring manager, which allows us to have a clear understanding of the timeline and move candidates through the interview process faster.   
Dedication to keep an open line of communication and provide full transparency.  
Brooksource provides equal employment opportunities (EEO) to all employees and applicants for employment without regard to race, color, religion, national origin, age, sex, citizenship, disability, genetic information, gender, sexual orientation, gender identity, marital status, amnesty or status as a covered veteran in accordance with applicable federal, state, and local laws.
JO-2103-109207