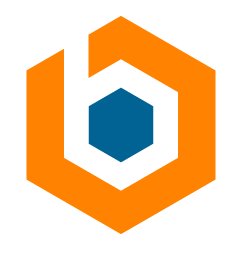 Title: Technical Product Owner
Duration:  6+ Month Contract-to-Hire
Location: Englewood, CO (DTC/Lone Tree)
Rate:  Negotiable DOE
OVERVIEW –
Our client has their sights set on upending the wireless industry and unseating the entrenched incumbent carriers by transforming the future of connectivity! They're building America's first virtualized, standalone 5G broadband network from scratch — with the power to foster some of the fastest, most agile technologies ever conceived. Their teams operate at the intersection of invention and purpose. They're uniquely positioned to effect change across industries spanning autonomous vehicles, smart communities, health care and agriculture well into the future.
QUALIFICATIONS –
Required Experience:
●       5+ years of product ownership experience
●       5+ years of experience in determining and documenting requirements
●       Ability and willingness to also act as a scrum master
Strong technical background in IT
●       Strong interpersonal and communication skills 
●       Self-starter and ability to figure out a complicated environment
Nice-to-have skills
●       Wireless Telecommunications experience
●       Experience with an enterprise product catalog
○       Or experience with an order management platform, CPQ system, or Telecom-specific billing system
●       Knowledge of Hansen Sigma Catalog
●       Functional knowledge of eTOM and Frameworx modeling standards
Nice to have certifications –
Agile Certified Product Manager Product Owner (ACPMPO)

Certified Scrum Product Owner (CSPO) 

SAFe Product Manager/Product Owner (SPMPO)

Certified Scrum Master (CSM)

Project Management Professional (PMP)
RESPONSIBILITIES/DAY TO DAY –
Our client is looking for an experienced Technical Product Owner to own and lead the creation of a retail wireless enterprise product catalog. This will involve determination of complex products, offers, and rules requirements and the implementation in the Hansen Sigma catalog. The ideal candidate should have wireless/communications industry experience or enterprise product catalog, order management or CPQ experience. The candidate must have the ability to work in a fast paced and evolving environment where initial requirements are vague and evolving. The ability to quickly understand the project goals, determine requirements, and to lead a team of data modelers and configurators will be critical.
·      Work with business owners to write user stories for the Design, configuration, and support of complex wireless products and offer in Hansen Sigma Catalog.
·      Operate as a product owner is an agile environment.
·      Also act as a scrum master to lead and direct team consisting of data modelers and configurators.
·      Holistic alignment of catalog-driven solution
·      Determine how data should be generated, treated, and passed across the ecosystem with a customer-centric focus
·      Understand the effect of model changes and their downstream effects on enterprise ecosystems
·      Overall insight into Catalog, CPQ, and Order Management co-dependencies Input into the design and implementation of the entire stack, including outside of catalog, CPQ, and Order Management
·      Liaison between requests for new functionality and implementation team
·      Consider the organization impact of decisions made regarding data modeling
TEAM INFORMATION –
This position will be a part of the newly-forming MVNO Data Administration team at our client. They are implementing a robust enterprise catalog management system to enable commercial growth of their new retail wireless business.
WHAT'S IN IT FOR YOU…?    
This is an opportunity to join on with a company that's building out a first-of-its-kind, standalone, virtualized, Cloud-native 5G network with plans up disrupting the wireless industry and incumbent carriers. It's a role with a ton of upward mobility in a rapidly scaling organization, under a great VP and Director, that will have lots of autonomy to shape the future state of these greenfield systems and applications.
BENEFITS OF WORKING WITH BROOKSOURCE: 
·      Previous experience working with this client and placing both permanent employees and contractors.   
·      Direct communication with the hiring manager, which allows us to have a clear understanding of the timeline and move candidates through the interview process faster.   
·      Dedication to keep an open line of communication and provide full transparency.   
HOW TO APPLY: 
·      Email your resume to ______________ or apply to this job posting. 
Brooksource provides equal employment opportunities (EEO) to all employees and applicants for employment without regard to race, color, religion, national origin, age, sex, citizenship, disability, genetic information, gender, sexual orientation, gender identity, marital status, amnesty or status as a covered veteran in accordance with applicable federal, state, and local laws.
JO-2011-106241